Professor Lewis Dartnell, Professor of Science Communication, has helped to develop a new children's science series on CBBC.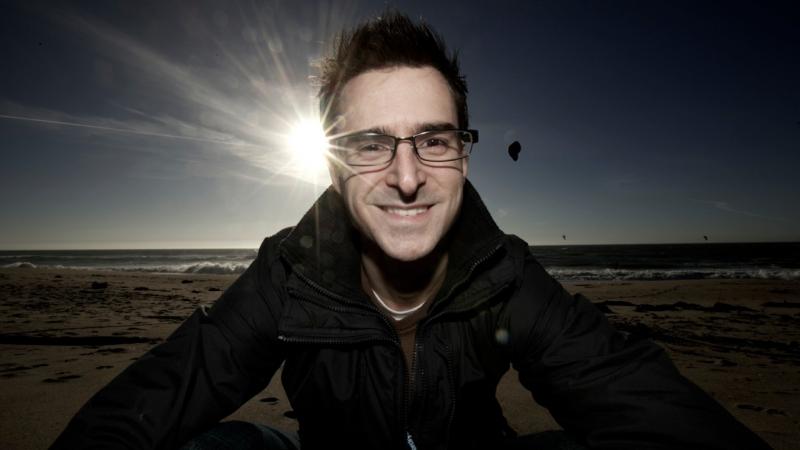 Professor Dartnell has been helping to develop the series and works as a science consultant for each episode. 'Hey You! What If?' is a new CBBC series of five-minute science comedy programmes for children aged six and over.  Each episode of the series asks a different 'what if' question and takes the viewer on a visual journey where the impossible is made real with photo-real special effects to find the answer. 
The series is now on its ninth episode and has asked the questions: What if you fell into a black hole? What if you could dig through the Earth? What if you could take a lift to space? What if you could turn into a giant? What if you could go on holiday to Mars? What if you could levitate? What if clouds were made out of cotton? What if the Earth Stopped Spinning? What if the moon was made cheese?
Professor Dartnell's research is in the field of astrobiology and the search for microbial life on Mars. His latest book 'ORIGINS: How the Earth Made Us' is a Sunday Times top History book of 2019. He himself has won several awards for his science writing and contributes to the Guardian, The Times and New Scientist as well as writing and appearing on BBC Horizon, Sky News, Wonders of the Universe and the National Geographic and History channels. 
In addition to this work, Professor Dartnell will be appearing as the headline speaker at the Bathroom Manufacturers Association conference in October, which includes a charity golf day, advice surgeries and a gala dinner. 
Talking about his contributions, Professor Dartnell said: "The 'Hey You! What If' series with CBBC has been incredible to work on. Instilling children with a burning sense of curiosity and inquisitiveness is crucial, and this series of 'what if' questions will hopefully do just that.
"While many of the questions are deliberately fun and absurd sounding, like 'What if the earth were shaped like a donut?' or 'What if the clouds were actually made of cotton wool?', the explanations get into some really fascinating science."