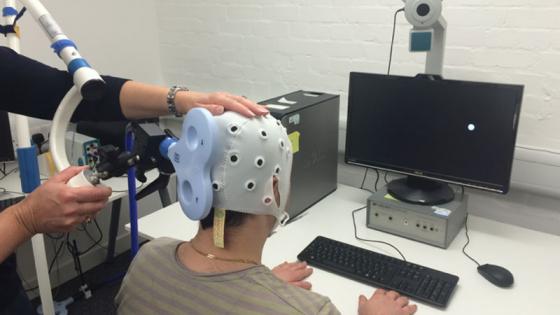 The funding is spread across three years and will be used to investigate how the human brain processes visual information using various brain imaging techniques. The research carried out at Westminster will involve state-of-the-art stimulation methods for assessing links between brain activity and behaviour.
The Cognitive Neuroscience Laboratory at Westminster, led by Professor Juha Silvanto uses a range of advanced tools including electroencephalography and Transcranial Magnetic Stimulation to examine how brain activity gives rise to visual perception. The laboratory has generated two million pounds of competitive funding from sourcing bodies such as the ESRC and the European Research Council.
Running from July 2019 to July 2022, the project will involve healthy volunteers aged between 18 and 30, to carry out a series of computer-based visual tasks while stimulation is applied to various areas of the brain. Researchers will particularly be looking to see how the lateral occipital cortex and the occipital face area, which are both key regions responsible for visual perception, are affected.
Speaking about this major upcoming research project, Professor Silvanto said: "It is very exciting that in the current tough funding climate the ESRC appreciates the research carried out in our university. A close collaboration with Russell Group universities such as York shows that we are recognised as research leaders in our field."
The results of the project will offer insights into how the brain builds visual representations of the external world. Future research will also aim to use brain stimulation for rehabilitation of visual functions in stroke patients.
Find out more about the Cognitive Clinical Neuroscience Research Group at the University of Westminster.