Professor Seaton's co-authored book 'Power Without Responsibility' was given the 2019 International Communication Association (ICA) Fellows Book Award for the book that has most influenced the discipline.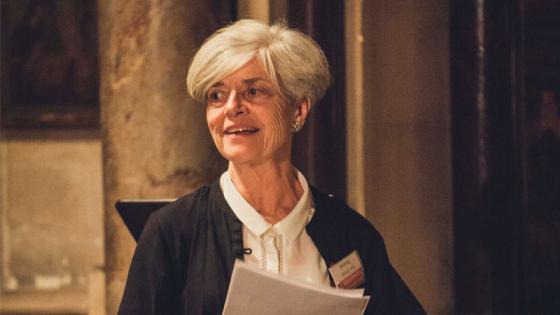 The book, subtitled 'Broadcasting, Press and Internet in Britain' and co-authored with James Curran, was originally published in 1981 has been continually up-dated and was recently re-published with six new chapters of original research. On its eighth edition, it is the second book by UK scholars to win the prestigious international award. 
On winning the award, Professor Seaton said: "We are thrilled that a book, based on deep scholarly work worn persuasively has been rewarded like this. James Curran and I have always tried not merely to comment on the media – but also to help make public discussion about them better informed and policy-making more effective. In the 2020s the ways in which the media shape our politics and societies and personal lives is more urgent than ever."
Seen as an iconic and founding text in media analysis, the book has been translated into several languages and copied in numerous countries. An essential guide for students, teachers and all those involved in the production and consumption of media and communications, it has been regularly revised to update it with developments in the industry, new technologies and policy debates. 
It puts the history of the press, broadcasting and communications in Britain at the heart of its understanding and policy recommendations. Both Professor Seaton and Curran have combined their research and practical interventions into media policy making and practice throughout their careers.
The award was given at the Annual Awards Presentation & Presidential Address on Sunday 26 May in Washington, D.C. where the ICA 69th Annual Conference was taking place, titled Communication Beyond Boundaries. The conference is an annual event where ICA-wide research is presented, awards are given and new fellows are announced. 
Professor Jean Seaton is Professor of Media History and has written extensively on the history and role of the media in politics, wars, revolutions, security issues and religion. She has contributed to policy debates and formulations particularly concerning public service content and freedom of speech and has been the Director of the Orwell Foundation since 2007.
The International Communication Association is an academic association interested in all aspects of human and mediated communication. Originally a small group of U.S. researchers, it is now an international association present in over 80 countries.