Professor Jean Seaton, Professor of Media History and the Official Historian of the BBC, was featured in an article published online by The Guardian about CCTV being installed at Karl Marx's grave.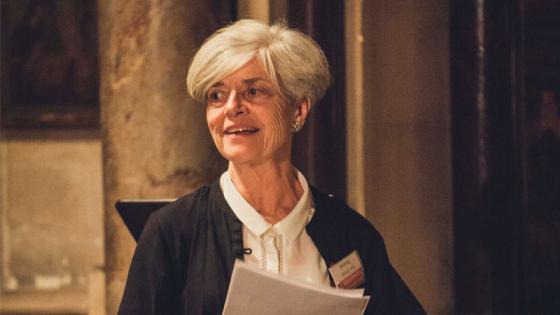 Surveillance cameras have been installed over the philosopher's grave after it was vandalised twice in 2019. Marx's work inspired regimes that exercised surveillance over their citizens in the name of communist ideas. Author George Orwell satirised these regimes in his book 1984. 
Professor Seaton, who is also the director of the Orwell prize, believes Orwell would be amused by cameras watching over Marx's tomb. She said: "You can imagine the Orwell humbug eyebrow going up. He would find it funny that even a grave is now subject to surveillance.
"It is wonderfully ironic that Marx, the great outsider, has to be protected in this way as an individual because that is what the grave represents. All the statues of Marx that have been knocked down were of him as an idol, but the tomb at Highgate represents him as a human. For all Marx's influence, the uniqueness of individuals is still something that we hold very important. It's why we find the desecration of gravestone so appalling and such a taboo."
Professor Seaton's remarks have been also picked up by several international publications such as AGI and Breitbart.