A new global study involving Professor Rachel Aldred, Professor of Transport from the University of Westminster, has identified a threshold for gender equality in cycling.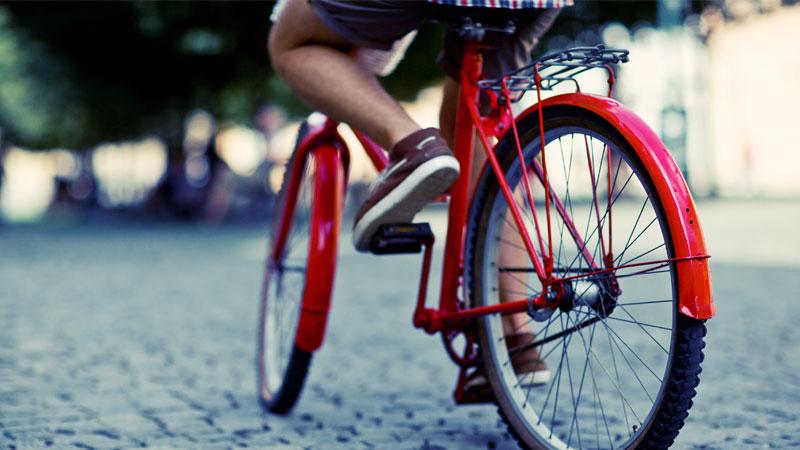 In many countries, including the UK, many fewer women than men cycle. Using data from 17 countries across six continents, a new study involving researchers from Westminster and led by the University of Cambridge has identified a threshold above which we start to see at least as many women cycling as men. At country level, this is 7% of all trips by bike, a tipping point that has been reached in the Netherlands, Japan, Germany, Finland and Switzerland. 
The two cities with highest levels of cycling, calculated by mode share, in the study are Amsterdam, the Netherlands and Osaka, Japan. In both of these cities, just under one in three trips are made by bike, whereas in cities with the lowest mode share this is less than one in a hundred. In Osaka, almost two-thirds of bike trips are made by women. The study revealed that the picture is very different in London, where only 3% of trips are made by bike, and this drops to 1% among women. A similar picture of inequity is found in many of the Latin and North American cities studied in the paper.
Similarly, only cities and countries with higher levels of cycling achieved good representation of all age groups. While over-60s are often less likely to cycle than younger adults, their participation is best where broader levels of cycling are also high. 
Low-cycling cities and countries also tended to have even lower cycling rates for non-work trips. For instance, in Mexico City 3% of work trips are made by bike, which falls to 2% for non-work trips. This contrasts with the high-cycling cities and countries, where cycling is popular for work and non-work trips alike; for example, in Berlin 14% of non-work and 13% of work trips are by bike.
The study included contributors from 11 other institutions across six different countries including the University of Westminster, plus the World Health Organization. The research used travel survey data from 2009-19 from 17 countries and 35 cities across the world representing 650 million urban residents. Of the cities included in the study, all but two had populations of greater than a million. Eight were "mega-cities" with around eight million or more people living there: Mexico City, New York City, Bangalore, Tokyo, London, Bogota, Delhi, and Sao Paulo.
Professor Rachel Aldred, co-author of the study, said: "The findings show how important it is to plan for mass cycling, which will look very different to current cycling in cities like Mexico City, London, and Cape Town. Mass cycling will be age and gender diverse and will involve trips to see friends or the shops just as much (or more) as trips to work. It will mean that many more city residents from all walks of life will be able to travel flexibly, cheaply, and healthily."
Dr Rahul Goel, Research Associate in Public Health Modelling at the University of Cambridge and lead author, added: "This is the first study that compares cycling use across such a diverse set of cities and countries. With this data, we could uncover patterns of cycling use; what varies and what is the same across settings. While there are some regional patterns, there are findings from our study that are globally applicable."
The study was funded by the MRC Global Challenge Foundation Award and the European Research Council under the Horizon 2020 research and innovation programme (grant agreement No 817754). This material reflects only the author's views and the European Commission is not liable for any use that may be made of the information contained therein.
Read the full study in the Transport Reviews Journal.