Mykaell Riley, Director and Principal Investigator at the Black Music Research Unit, took part in an event entitled 'Poly Styrene – A Rock Against Racism Event' to mark the anniversary of Rock Against Racism with the Museum of London and Modern Films on 30 April.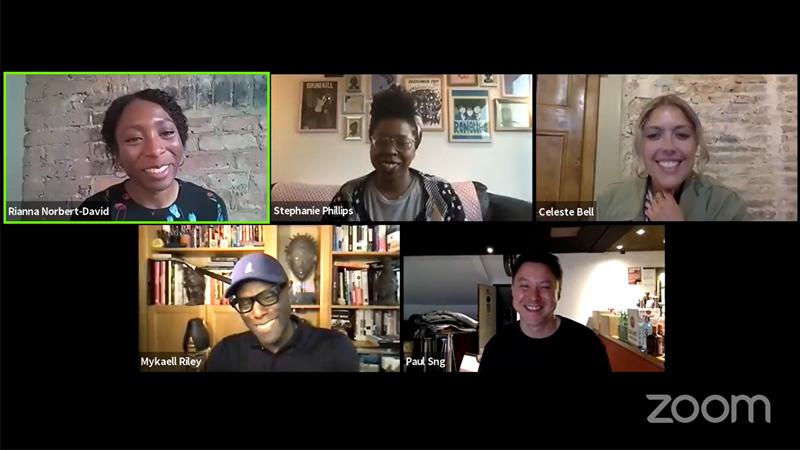 Rock Against Racism concerts occurred across the UK in the 1970s to a soundtrack of punk and reggae as a reaction to the National Front, the 1970s forerunner to today's far right. On the night of 30 April 1978, 100,000 people marched six miles through London for an open-air concert denouncing the rising tide of racist hate in the UK, and Riley played at Rock Against Racism as a former member of Steel Pulse. 
This is remembered as a remarkable day, and this year the Museum of London and Modern Films marked it by celebrating one of the concert's leading performers, Poly Styrene, and the new documentary about her life entitled 'Poly Styrene: I Am A Cliché'. Riley was joined by Celeste Bell, writer and director of the new documentary and daughter of punk icon and X-Ray Spex frontwoman Poly Styrene. The event also welcomed Paul Sng, whose work strives for inclusivity and diversity, and Stephanie Phillips, London-based arts and culture journalist who also works as part of the Decolonise Fest collective. It was hosted by Rianna Norbert-David, Assistant Curator at the Museum of London and storyteller whose work reflects the diversity of her British-Caribbean heritage.
During the event, Riley spoke about his experience of performing at Rock Against Racism with Steel Pulse. Talking about the background of the time when the concert took place, he said: "There are so many firsts from this period. It's a period where Black and White musicians are being brought together, not by the music industry, but by youth responding to racism within the industry and individuals saying look we don't support this, this is not in our name."
He added: "There were musicians that for the first time were meeting their idols as well around a common cause which was quite powerful, back-stage there was a level playing field amongst musicians which was in contrast to what was happening amongst the managers and labels."
The event closed with a Q&A session where the panel invited the audience to ask questions, where they covered topics including talking about Poly Styrene's performance about Rock Against Racism, who would perform at a modern Rock Against Racism concert and how it felt to find archived footage for the new Poly Styrene documentary.
Watch the full anniversary event on the Modern Films Facebook page.
Watch the documentary on the Modern Films website.