Dimah Ajeeb, Lecturer from the School of Architecture + Cities, took part in a research project revealing that millennials find difficulty in taking digital-free holidays.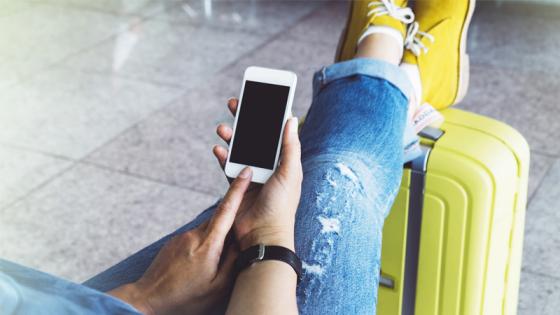 The study investigated attitudes to digital detoxes and how digital-free travel can improve work-life balance, and found that millennials are being hindered by the fear of missing out, social influences and the increasing digitisation of tourism services.
Researchers from the University of Westminster, University of Greenwich and University of East Anglia were involved in the study, which interviewed participants aged 21-35 about their digital habits on holiday.
Participants reported that they were tired of constant connections and recognised their overuse of smartphones in their day-to-day lives. They also recognised that digital-free travel is an effective way of achieving improved digital health.
Researchers also noted the fear of missing out 'nomophobia': the irrational fear of being without your phone, personal and profession commitments and unfriendly tourism infrastructure were all obstacles to attaining digital-free travel.
Dimah Ajeeb from the school of Architecture + Cities supervised the original dissertation that was developed for this project.
Talking about the research, Dimah Ajeeb said: "The constant use of technology can have significant negative impact on the lives of millennials, and a high dependence on smartphones can result in various mental health issues, such as anxiety, depression and low self-esteem.
"Our research shows that digitally disconnecting while on holiday is key to improving this demographics' digital health, but support is needed to achieve this."
Read the full paper in the Journal of Sustainable Tourism.
Learn more about the Architecture courses at the University of Westminster.