Having graduated from the Menswear MA course at Westminster only 18 months ago, Priya Ahluwalia has been shortlisted for one of fashion's most prestigious awards, which comes with a prize of 300,000 euros.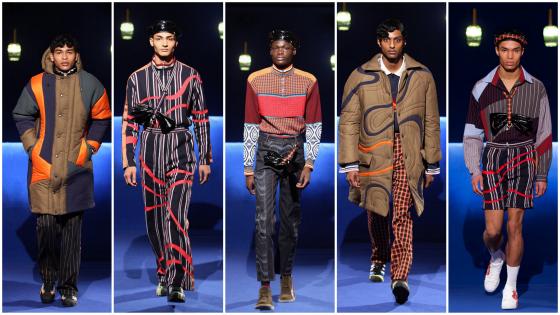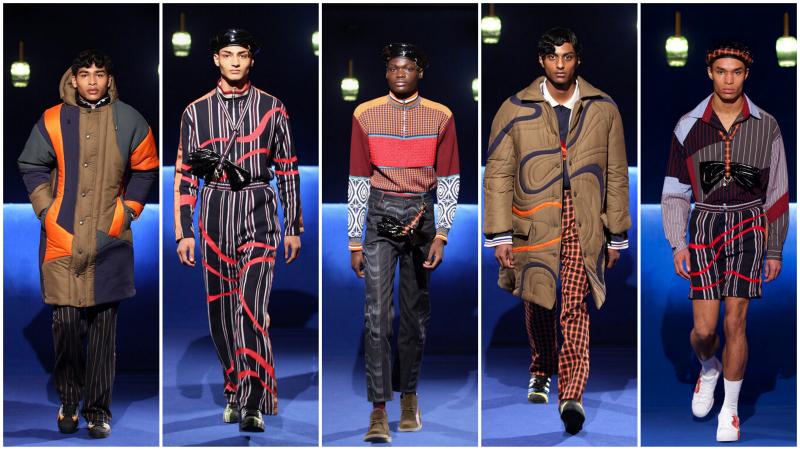 Twenty finalists have been selected from over 1700 applications from 110 different nationalities. Since its launch in 2013, the LVMH Prize has helped turn the spotlight on young designers from around the world, supporting and accompanying them in the development of their brands.
The diverse nationalities of the candidates highlight the international reach of the LVMH Prize. The 20 semi-finalists hail from Belgium, Bulgaria, China, Denmark, France, India, Iran, Italy, Japan, Korea, the Netherlands, South Africa, Sweden, the United Kingdom, the United States, Vietnam and, for the first time, Argentina.
Executive Vice President of Louis Vuitton Delphine Arnault comments: "We were at once pleased and fascinated to discover their work and creativity. I look forward to welcoming these talented young designers and their 20 brands for the semi-final. All share an innovative vision, resolutely focused on the future, in terms of their research into new materials, use of bio-textiles or recycled fibres, concern for new artisanal techniques, and desire for reasoned local production.
Andrew Groves, Professor of Fashion Design at the University of Westminster, said: "It's fantastic that the LVMH judges have recognised Priya's innovative approach to menswear, both in its design and its production. She brings new ways of thinking about fashion and its consumption and has already partnered with major brands to help them rethink the ways they work. At Westminster, we help all students address the issues that the industry is facing while still designing exciting, desirable fashion."
Liliana Sanguino Ramirez, Course Director of the Menswear MA course, added: "Congratulations are due to Priya who has been selected as a semi finalist for the LMVH Prize. Priya's work is consistently gaining in strength as her brand continues to emerge and prove its importance in the fashion industry."
The semi-finalists will present their designs at the LVMH Group headquarters at 22 avenue Montaigne, Paris, on 27-28 February. During this event, the 68-strong international Panel of Experts of the LVMH Prize will meet the 20 semi-finalists. The Experts will choose eight fashion brands to go forward to the final of the Prize, which will be held on 5 June 5 2020, at the Fondation Louis Vuitton.
The winner of the LVMH Prize for Young Fashion Designers receives €300,000 and benefits from a one-year bespoke mentorship program provided by a dedicated LVMH team with expertise in a wide range of fields, including intellectual property, sourcing, production and distribution, image and communication, marketing, and sustainable development. 
Ahluwalia said: "It is such an honour to be shortlisted for such a prestigious competition, LVMH represents the epitome of luxury, design and heritage and it is amazing to be recognised by such an institution. When I look at past participants to the competition, their careers have flourished afterwards, whether they won or not. I hope that I can follow in their footsteps."