Priya Ahluwalia, who graduated from the MA Menswear course at the University of Westminster in June 2018, showed her new collection in Paris last week as part of Adidas 'MakerLab Presents: Here to Create' project.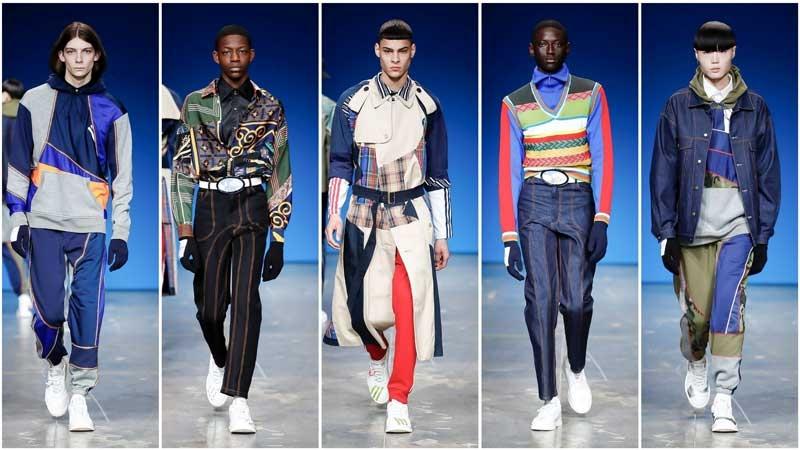 MakerLab is a creative platform giving emerging designers a global stage to showcase their work, launched in Paris with a runway presentation during Paris Fashion Week Mens.
Among one of the three new designers selected by Adidas, in partnership with the British Fashion Council, Priya's debut Paris show was watched by an audience that included David Beckham, Jonah Hill, Karlie Kloss and Pharrell Williams.
Priya Ahluwalia showcased her graduate collection at London Fashion Week Mens in June 2018, which received industry-wide recognition and featured in i-D, Vogue UK, Dazed & Confused and The New York Times.
In November 2018, she won the H&M Design Award 2019 which was judged by Charlie Porter, Christiane Arp, Jan-Michael Quammie, Stefan Cooke and H&M's creative advisors, Ann-Sophie Johansson and Margareta van de Bosch.
Through her newly established brand, 'Ahluwalia Studio', Priya takes elements from her dual Indian-Nigerian heritage and London roots, exploring the life of second hand and dead stock clothing and using textile techniques to give them new life. All garments are made in the UK and Italy, with beading work being done in India at Sewa Delhi.
In January 2019, she showed her new collection during London Fashion Week Mens.
MA Menswear Course Leader Liliana Sanguino Ramirez said: "Priya's Paris collection, in collaboration with Adidas Makers Lab, is extremely strong and truthful to her brand ethos. It is wonderful to see Priya develop a strong and modern brand, already making a mark with the press and industry buyers.  All of us on the MA are thrilled for Priya's achievements, it is terrific to see her hard work paying off, and we are watching eagerly as her brand continues to flourish."
The MA Menswear course is the only two-year postgraduate menswear course in the world, allowing students  to work with renowned designers and brands from the Fashion industry including Adidas, Charles Jeffrey, Stone Island, Givenchy Alex Mullins, Daniel Fletcher, Studio Nicholson and H&M.
Find out more about the Menswear MA course offered at the University of Westminster.