We welcomed a new member to the Centre last month.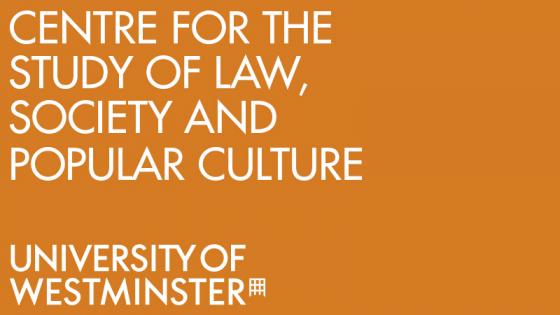 Dr Anna Chronopoulou joined the Law School in January 2019. Her research challenges the social organisation of the legal profession in England and Wales through the deployment of the notion of neo-tribal sociality. It explores the construction of legal professional identity through the logic of (un)popular consumer-based identifications. Her research also explores lawyers' representations in a wide variety of forms of popular culture ranging from advertising material, TV series, films, literature and consumer-based lifestyles.
Anna's research interests have always informed her teaching specialisms and vice versa. While she continues to explore certain ideas of professional identity construction in popular culture, she has embarked on a new project investigating the relationship of popular culture to Property Law modules, more specifically Equity and Trusts and Land Law.
In other news, our HERA funded project, led by Dr Andrew Smith, was launched in Scotland with the FESTSPACE: Festivals, Events and Inclusive Public Space symposium. More on this to follow as the project unfolds.