Global architecture studio Foster + Partners is extending their sponsorship prizes at the University of Westminster for Architecture students for an additional three years.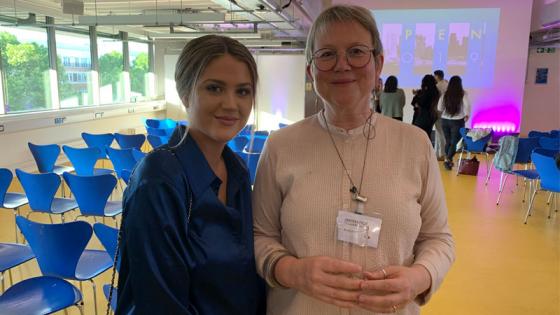 The sponsorship prizes act as part of the firm's ongoing commitment to Architecture education, providing Westminster's Architecture students with additional funding towards their work.
The prizes will enhance a variety of courses including Architectural Technology BSc Honours, Architecture and Environmental Design BSc Honours, Architecture BA Honours, Interior Architecture BA Honours and Master of Architecture (MArch) (RIBA Pt II) programmes. 
Each of the annual prizes reward student excellence, including the Foster and Partners Prize for Technological Innovation in Design for BA/BSc with a prize of £250, the same prize for the MArch course for £250, and the remaining prize money provided by the studio are used for the final exhibition within the Department of Architecture + Cities.
One of last year's winners of the prize Lola Rasic was subsequently recruited by Foster + Partners as a result of her innovative work and achievements.

Foster + Partners is a multi-skilled global studio that specialises in architecture, urbanism and design and are rooted in sustainability. The diverse skillset of their workforce allows them to tackle a wide range of projects, including buildings, spaces and cities. They have built an international reputation with buildings across the globe, including the Hearst headquarters in New York and The Gherkin in London.
Talking about the sponsorship renewal, Spencer de Grey, Head of Design at Foster + Partners, said: "We believe sponsorships and awards are a vital tool in encouraging and inspiring the next generation of architects. The Foster + Partners prize at the University of Westminster reflects our ongoing commitment towards architectural education and is an integral part of our wider programme of talks, events and apprenticeships."
Foster + Partners Prize winner and graduate Lola Rasic said: "Not only was winning this award a big moment for my future career, but from this opportunity stemmed a great series of events. Associates from Fosters + Partners were invited to our final graduate show and from there I managed to secure an interview with them. I had my interview and secured my first job as an Interior Designer at the firm. I believe prizes like this within the University are very important and offer a great opportunity."
Professor Harry Charrington, Head of School for the School of Architecture + Cities, said: "The rigorous exploration of technical solutions and their integration with functional and aesthetic considerations is an enduring quality apparent in so many Foster and Partners buildings. 
"In the face of climate change the technical challenge for architecture has never been more pressing and the need for innovation more apparent. It is a great inspiration for our students to have this prestigious practice support a prize with a focus on technical innovation and real-world problems."
Simay Sali Sevik, Development Officer at the University of Westminster, added: "Prizes like Foster + Partners's not only encourage students to achieve their best but also play a significant role in students' employability by setting them apart in today's competitive graduate market. We are very proud to be collaborating with Foster + Partners and be able to award our students' exceptional work."
Learn more about Architecture and Interiors courses offered at the University of Westminster.