Some of Westminster's most successful Fashion alumni are giving online masterclasses and feedback to first-year Fashion students on their latest design project.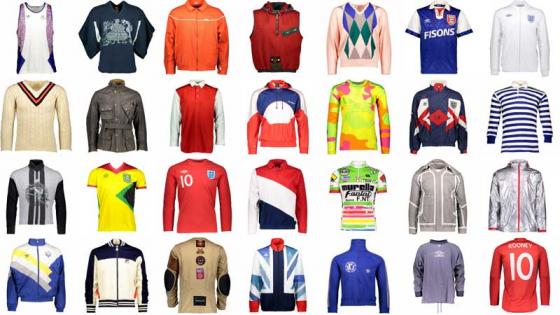 Focusing on sportswear, the students will have access to the online digital resources of the Westminster Menswear Archive as well as specially commissioned films and content. 
Priya Ahluwali and Liam Hodges, alumni of the Menswear MA course, will give students feedback on their research and design work. 
Ahluwali graduated from the University in 2019 and was last week announced as the joint winner of the international LVMH prize, winning a share of £300,000. Liam Hodges graduated in 2011 and now shows at London Fashion Week and has collaborated with brands including Ellesse and Björn Borg sportswear.
Central to the project is the Westminster Menswear Archive and its digital collection allowing students to study over 1800 objects. The Archive is not only a resource for Westminster students but also for designers in industry who use the collection for design research each season. Recent visitors include designers from Rapha, Umbro, Nike, Adidas, Orlebar Brown, Gymshark, and Berghaus.
Designers from both Rapha will be giving online talks to the students to describe how they have used the Archive to inform their own practice and to inspire them as they use its digital resources for themselves. James Pawson, a product designer at Rapha, will be talking about how the company have used the Menswear Archive to inform their recent project looking at 100 years of cycling.
As well as examples of performance sportswear, the Archive holds examples of Umbro's collaborations with designer brands including Kim Jones, Henry Holland, John Smedley, Paul Smith, Mundial, and Peter Saville. Professor Andrew Groves will be holding an online lecture on Umbro's history and collaborations with other designers.
Dr Danielle Sprecher, the Menswear Curator, said: "With the University Records and Archives team we have worked hard to develop the Menswear Archive's digital presence through our AtoM catalogue. Student interns have been photographing the collection using our StyleShoots machine. For this module, we are also drawing on the rich history of the University sports clubs and their digital records held by the University Archive."
Robert Leach, Senior Lecturer on the Fashion Design BA Honours course, has filmed a special module briefing from the Olympic Museum in Lausanne, Switzerland where he is currently isolating due to COVID-19. The museum houses permanent and temporary exhibits relating to sport and the Olympic movement and highlights the importance of design in helping athletes achieve their ambitions. 
Leach said: "Faced with the unique challenge of our first fully-online module, we decided instead to film the briefing, which we would normally present face-to-face. Quickly adapting to new working practices, we came up with the idea to shoot, on an iPhone, at the Olympic Museum on the shore of Lake Geneva, a short walk away from here, and legitimate part of daily exercise routine. A series of sports-related backgrounds and the beautiful sunshine, along with inspirational research imagery provided the perfect formula for engaging content, as well as an opportunity to show what can be achieved with limited means and equipment."
The module is simultaneously being shared on the Archive's digital platforms, including Instagram, allowing the public to see the Archive's extensive sportswear collection and the students' responses to it as part of this project.
View work from the Archive and module on the Menswear website and their Instagram profile.