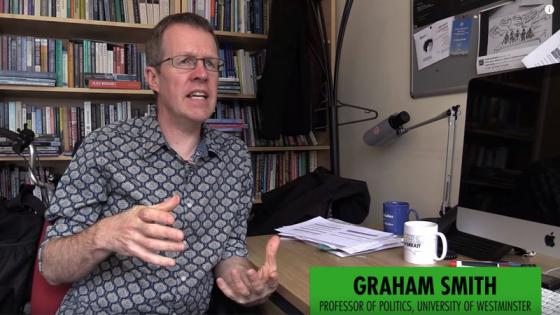 In the film the group calls on the government to create and to be led by the decisions of a citizens' assembly on climate and ecological justice. 
Discussing the benefits of citizens' assemblies, Professor Smith said: "A citizens' assembly brings together a randomly selected group of citizens, somewhere between 50 and about a 150. So it's very easy once you get over about 50 people to make sure that they are a diverse group who have age characteristics, gender characteristics, the geographical characteristics, the class characteristics of broader society. That's very easy to do. And they're brought together and over a period of time they're facilitated to learn, to deliberate, and to come to decisions and recommendations."
"What's really important about citizens' assemblies is that they aren't run directly by government. Government may give them a task, it may sponsor the assembly, but the assembly is organised by an independent trusted organisation, typically a civil society or organisation, and the facilitators working in that citizens' assembly are independent."
Learn more about our Politics and International Relations courses.