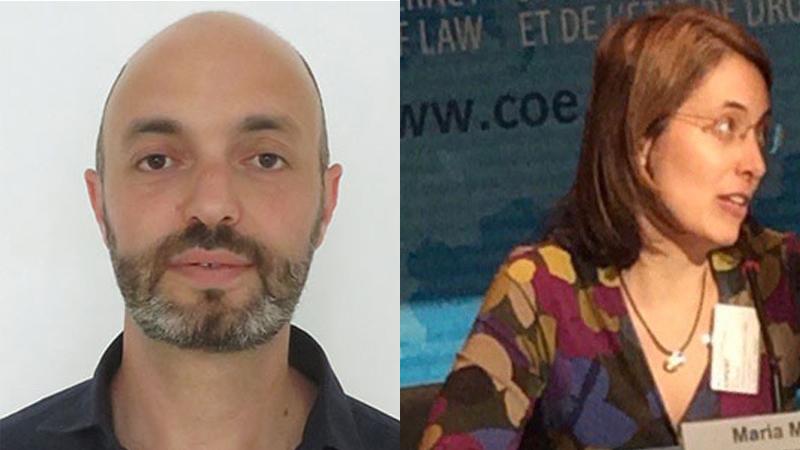 Building on the scholarly and networking activities of the 20-year-old RIPE Initiative (Re-invigorating the Public Interest in Media], IAPMR draws together more than 300 academics and industry professionals worldwide who specialise in public service media for the purposes of research and innovation. IAPMR, which is supported by the European Broadcasting Union, has a variety of partnerships, including with the Public Media Alliance and the Centre for Media, Data and Society (CMDS) at the Central European University. 
Joining the association as Co-Presidents, Dr D'Arma and Dr Michalis will work alongside other members of the new leadership team, including Vice-President Minna Horowitz and Treasurer Michael-Bernard Zita.
Dr Alessandro D'Arma is Deputy Director of the CAMRI PhD programme and focuses on communications policy and the political economy of media within his research. He has a particular focus on issues around public service media, the politics of media policy and the digital adaptation and transformation of media industries. Dr D'Arma also serves as Co-Chair of the Public Service Media Politics Working Group of the International Association for Media and Communication Research (IAMCR), and is also on the editorial board of the journal 'Media and Communication'. 
Dr Maria Michalis is Deputy Director of CAMRI. Her research interests are in the fields of communication policy and regulation, public service media, internet regulation and the interplay between the technological convergence of television andtelecommunications/internet, policy and business models. Dr Michalis is on the editorial board of the 'European Journal of Communication,' the 'Journal of Information Policy' and the 'Journal of Digital Media and Policy'. Dr Michalis is also vice chair of the European Communication Research and Education Association (ECREA) 'Media Industries & Cultural Production' Section, and vice-chair of the UK Media, Communication and Cultural Studies Association's (MeCCSA) Policy Network.
Speaking of their new appointment, Dr D'Arma and Dr Michalis said: "We are delighted to take on this role and look forward to developing the Association and its activities."
Learn more about Media and Communication courses at the University of Westminster.