Dr Manal Mohammed, who teaches Microbiology, was quoted in an article by the Daily Mail about whether face masks can help to avoid the spreading of viruses.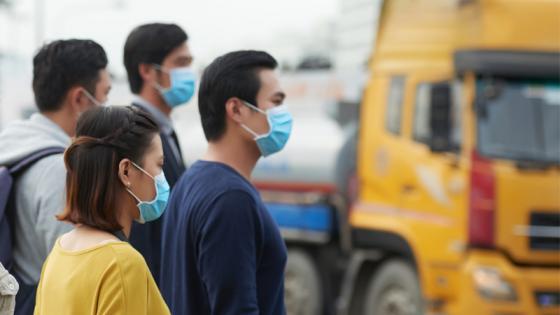 In the article, Dr Mohammed says that the main way that viruses spread is by droplets expelled from infected people which can travel up to 6ft, therefore surgical style masks would have limited benefit.
Talking about surgical masks, she said: "The problem is, the mask isn't intended to protect the surgeon, it's intended to stop droplets from the surgeon's mouth or nose getting into the patient's wound and causing infection."
She added: "These masks will provide some protection, as they will block liquid droplets and limit their travel. However, they do not block smaller particles that can pass through the materials.
"They also leave the eyes exposed, and there is evidence that some respiratory viruses, such as flu, can infect people through their eyes."
The interview followed Dr Mohammed's article on the same topic in The Conversation.