Dr Jay-Marie Mackenzie, Senior Lecturer in Psychology, is part of a team of academics appealing to the public to take part in a study aiming to develop a better understanding of how best to support people in crisis to reduce and prevent suicide attempts on the railways.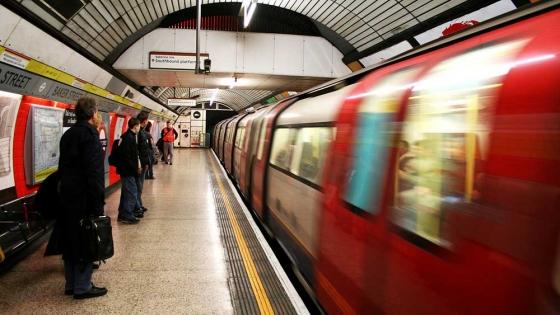 Commissioned by the Samaritans and Network Rail, the research is part of their broader suicide reduction and prevention work. It is led by Associate Professor of Psychology Lisa Marzano at Middlesex University London and also includes academics from the University of Westminster and King's College London.
The results from an online survey, launched on 2 April, will support the research by providing a better idea of how bystanders react when they come into contact with people who are in distress and/or suicidal on the railways and other public locations. The study is open to people over 16 years of age and the responses are completely anonymous and confidential.
Talking about the study, Dr Mackenzie said: "During our previous research, we were privileged to hear the stories of so many people. Their stories made a difference and have now led to the small talk saves lives campaign. We really hope that members of the public are once again willing to share their stories with us. We hope that findings from this research can help to inform safe and effective ways to help someone in crisis."
A Samaritans spokesperson said: "As part of this new research, we also want to hear from people who have been suicidal, so that, by asking people to share their experiences through an online survey, we can determine the best support to put in place to help them in future."
Professor Marzano's previous research alongside Dr Mackenzie's on why people choose to end their lives on the railways led to the nation-wide campaign 'Small Talk Saves Lives'. It was launched with British Transport Police, Network Rail and the wider rail industry to give travellers the confidence to act if they notice someone who may be at risk of suicide.
Ian Stevens MBE, Rail Industry Spokesman for Suicide Prevention, said: "The railway is at the heart of most communities in this country and knowing how suicide impacts on them, it makes sense for the industry to contribute to a better understanding of how they can be prevented and how those in crisis can be supported."