Dr Emily Falconer, Senior Lecturer in Sociology, was interviewed by BBC Radio 4 for the 'Thinking Allowed' programme about community and social capital.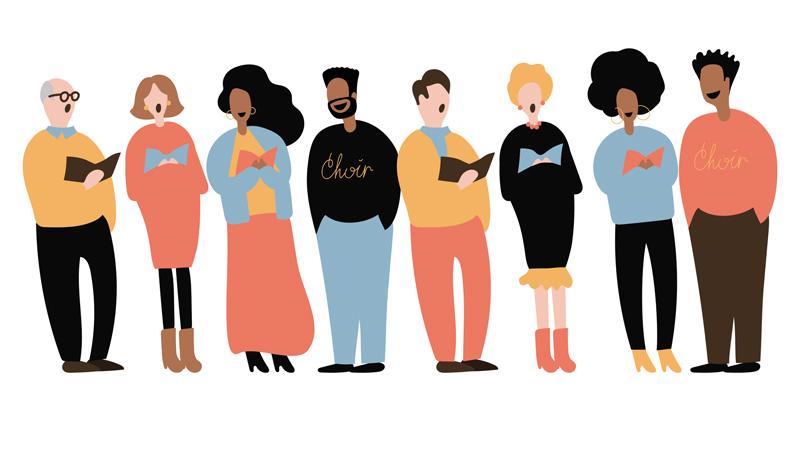 Dr Emily Falconer discussed community choirs and social capital and said: "Group singing is good for social cohesion and good for social capital, and some studies go so far as to insist that social cohesion through collective singing is stronger than any other forms of social groups like creative writing or book clubs or sports groups. But it is important to note that this research is focused on community amateur choirs that follow the natural voice ethos, so not established, professional or church choirs which are more likely, but not necessarily, to follow a more homogeneous bonding model rather than a more diverse bridging model of social capital."
Talking about her interest in the effect of COVID-19 on community choirs, Dr Falconer said: "How this was going to translate into a virtual space, that was of great interest to me, especially from meeting at a regular time each week to feel the presence of everyone else, and also things like the post-rehearsal drink in the pub afterwards. I was especially interested because my research specifically looks at community choirs in London and the geography of this diverse global city is quite central to this analysis."
Listen to the full show on BBC Sounds.