On 25 June, Dr Deborah Husbands, Senior Lecturer in Psychology, was an invited speaker at an online outreach event tackling the topic of diversity in leadership hosted by Westminster Kingsway College.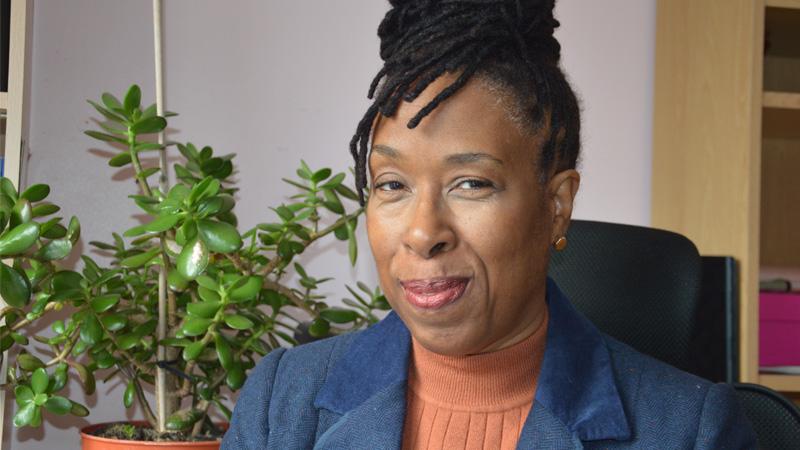 The event was organised by Employability and Progression Lead at Westminster Kingsway College Carlo Liu, and attracted an audience of more than 130 people who joined to hear how Dr Husbands and the full panel had faced challenges and overcome barriers to be successful.  Other panellists included David Hall, Managing Director of technology company The Cloudy Group and Kelly Gregory, Deputy Head of Mathematics and Student Voice Leader at Friern Barnet School. 
The panellists were asked a series of questions that sought their views on the Black Lives Matter movement, diversity challenges, leadership, and how young people can drive positive change in organisations and be influential. Throughout the session, Dr Husbands encouraged young people to carry out independent research on the policies and ethos of a prospective employer. She also spoke about the importance of access to role models, mentors, coaches and 'brokers', also known as sponsors, and said concrete efforts towards diversity will see more BAME people becoming sponsors.
The discussion ended with panellists sharing three top tips for self-change. Deborah offered the following: the importance of resilience, having a positive attitude, and engaging in continuous learning by keeping a reflective journal of failures and successes.

Talking about the event, Dr Deborah Husbands said: "This was a valuable opportunity to share my experiences as a Black woman as well as some of the lessons I have learnt on the way to becoming a lecturer in higher education. It is a privilege to be considered a role model by the Kingsway College community and to contribute to this important discussion."
Carlo Liu from Westminster Kingsway College added: "The event raised many issues around racial inclusion and the need for change. The discussion was both stimulating and thought-provoking, prompting many questions from the audience and insightful answers from the panel. Now more than ever we need to equip young people with the skills and knowledge to boost their confidence and achieve their dreams."
Watch the full recording of the live diversity in leadership session.