Students who are part of the Democratic Education Network (DEN) at the University of Westminster have created a video series to celebrate diversity and foster compassion.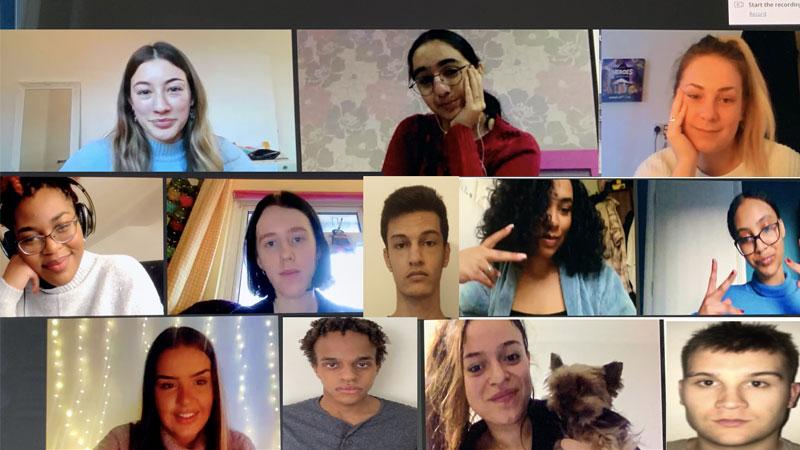 DEN is a nationally recognised student-focused initiative funded by Quintin Hogg Trust and hosted by the School of Social Science at the University of Westminster, which aims to inspire and encourage students to engage locally and globally while enhancing their employability skills. 
The academic, student-led organisation promotes social action and student engagement through local and international projects that solidify and enhance student experience, providing numerous opportunities to transform ideas into reality and make a difference in the world. As a global platform to engage students, DEN encourages students to freely move around different projects and express their interests and passion for different areas. 
With the sudden outbreak of Covid-19 in the UK earlier this year, causing many international students returning to their home countries, the Network wanted to find different ways of engaging with and supporting their students. To achieve this, they started a new mentoring initiative where students all over the world could support and talk to each other online.
This initiative led to the production of a series of 10 short videos, involving 33 students, on the topics of employability, postgraduate studies, supporting current students, Black History Month, and life in quarantine. The videos cover a wide range of ways of mentoring and supporting students, and they demonstrate DEN's strength of working together as a community. 
Talking about the initiative, Dr Farhang Morady, Director of DEN, said: "We used the opportunity created by the pandemic imaginatively, encouraging and inspiring our current and former students here in the UK and abroad to support and mentor each other online.
"This has given our students valuable support and experience, with increased flexibility and freedom to learn and develop their confidence online. We have turned this initiative into a strategy with a great opportunity to develop and build a supporting and caring community in an uncertain time."
Dr Magdalena Frennhoff Larsén, Assistant Head of the School of Social Sciences, added: "It is wonderful to see the support provided by our students for our students. These videos reflect strong Westminster community, which flourishes even in the time of a pandemic."
To get involved in the mentoring initiative, contact Farhang Morady. 
Watch the videos on the DEN YouTube channel.