As an alternative festive shopping destination, the University of Westminster's Creative Enterprise Centre will host the WUTOPIA Pop-Up from 2-8 December at 67 Neal Street, Covent Garden.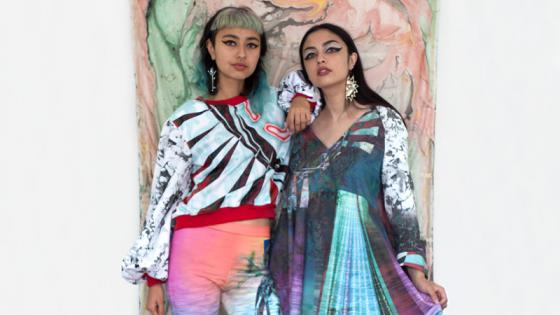 WUTOPIA is a showcase and retail experience, presenting bespoke pieces from eight of the University of Westminster's emerging creative entrepreneurs and bringing their talents to the high street. 
Items that will be available include resin decorative art and homeware, limited edition fashion, men's sports apparel, jewellery, graphic design, paintings, wellness products and stationery.
The pioneering enterprise and experiential project is run by the University's Creative Enterprise Centre to support and showcase the work of current students and recent graduates. The Pop-Up is an alternative destination for festive shopping, with the opportunity to purchase bespoke pieces.
All purchases made at the Pop-Up will go directly to the exhibiting entrepreneurs and support the growth of their businesses and crafts.
Talking about the WUTOPIA Pop-Up, Creative Enterprise Centre Manager Sheila Birungi said: "We are pleased to be hosting the Pop-Up Project again this year. The theme WUTOPIA reflects the bold, unique and brilliant products made by the students and graduates participating. 
"The Pop-Up provides an opportunity for the University's emerging creative entrepreneurs to build their businesses and engage directly with customers and the public."
The graduate and student entrepreneurs for the WUTOPIA Pop-Up 2019 are Angelica Bacani, Loulou Elliott, Amelia Potter and graduate Muzafar Tufail from the Illustration and Visual Communication BA course, Fashion BA student Manimekala Fuller, Public Relations and Advertising BA student Adriana Silvia Vartaci, Jaymes Venables from the Fashion Marketing and Promotion BA course and Imtishal Zina Zeine, Biomedical Science BSc student.