The editors – who included Zhu Tiezhi, the Deputy Editor-in-Chief of Qiushi, the journal of the Central Committee of the Communist Party – visited the UK to find out more about policy in English-speaking countries and to debate economic, social and constitutional ideas. They were also here to learn how they could promote discussion and contributions to policy-making in China.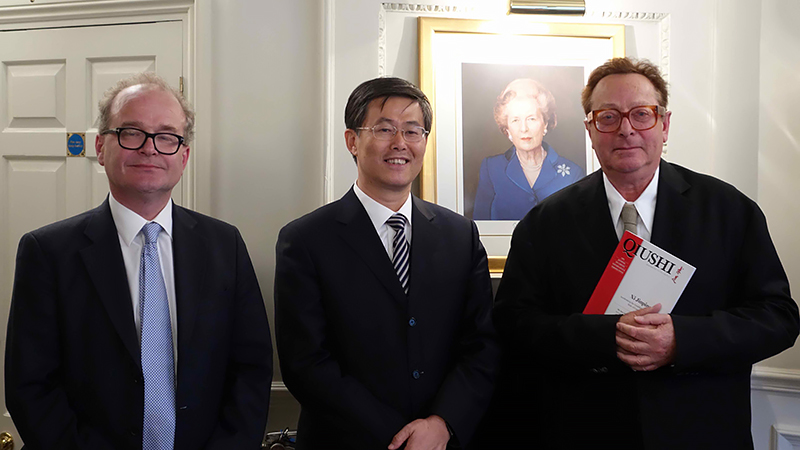 Zhu Tiezhi, Lord Saatchi and Tim Knox at the CPS.
Among others, they met Lord Saatchi, Lord Heseltine, Tim Knox and the editors of Prospect and The Spectator. They visited think-tanks such as the Centre for Policy Studies (CPS) and the Institute of Economic Affairs, and heard lectures from leading political scientists specialising in policy generation and communication.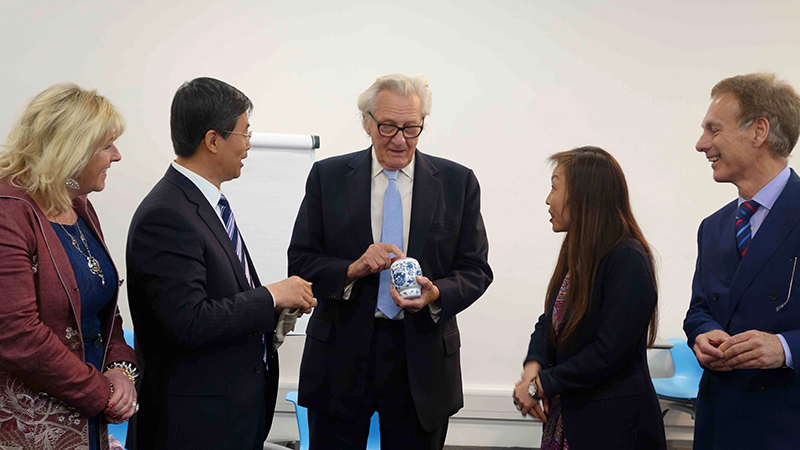 Zhu Tiezhi presented Chinese tea to Lord Heseltine after his talk to the delegation.
Read more about professional exchanges organised by the CMC.