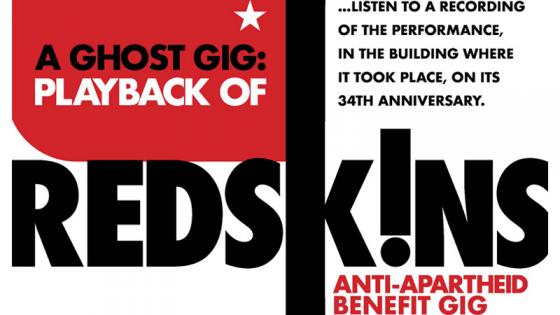 Andrew Smith and Guy Osborn, along with Dr Goran Vodicka delivered a staff research seminar, 'FESTSPACE: Festivals, events and inclusive public spaces', to colleagues in the School of Architecture and Cities on 4 December.
Ben Krushkoff gave a very well received talk to our LLB Entertainment Law Students on scriptwriting; Creativity and conflict on 4 December. This illuminating video was used as part of his talk.
Guy Osborn had a new article published, 'Pliant Bodies: Generic event laws and the normalisation of the exceptional', the volume is dated 2017–18 but was published in December 2019.
Our final event of 2019 was a Ghost Gig featuring the 'socialist skinhead soul' of Redskins who played at our New Cavendish Street site on 13 December 1985. The beautiful poster for this was designed by Matt Sidebottom.