Dr Ludivine Broch, Senior Lecturer in History, was interviewed on BBC Radio London about the evacuation of children during WW2 for the 80th anniversary of the war's outbreak.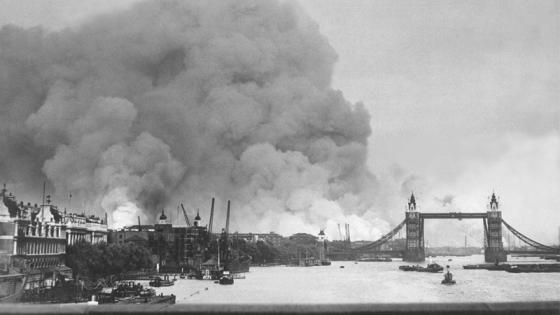 Speaking about London's children's lives at the start of the war, Dr Ludivine Broch explained the evacuation process and said: "On the 31st of August, the evacuation plans which had been in the pipeline for about a year got launched. Between the first and third of September, about 600,000 children from London were being evacuated to safe zones which were generally rural, coastal areas. 
"These children had already been signed up on this mass registration planned through their schools and the London County Council. The schools had a really important role to play in mobilising these children to different parts of the UK which they had never been to before."
She went on to discuss what happened to the children who weren't evacuated and outlined what happened in the coming January of the so-called Phoney War. She said: "By November 1939, nothing's happening - we're in this phoney war. By January 1940, when there has been nothing happening in the war, over 50 per cent of children returned home."
Dr Broch also highlighted the development of psychoanalysis and issues with mental health during the evacuation period for children. She added: "There were studies in the late 20th century of people studying the mental affects that [the war] had on children. Between 1939 and 1941 people were very concerned about the mental health of these children.
"The real changes in how the state and medicine think about children really cemented around this evacuation program and developed into social welfare concerns, discussions and policies which happened after the war."
Find out more about History courses offered at the University of Westminster.