Dr Ludivine Broch, a Lecturer on the History BA Honours course, was interviewed on BBC Radio 4 in their programme World War 2: The Economic Battle about the economic impact of the war on France.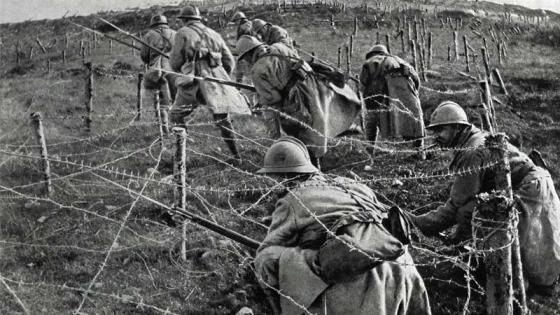 Dr Broch discussed the economic issues France faced as a result of the First World War leading up to the Second World War. While France was politically and militarily victorious, it remained economically damaged due to the front lines running through France's industrial centre. Dr Broch said: "Everything needs to be rebuilt. I mean people are still rebuilding things, industries, and homes, and towns in the 1930s.
"The huge effect on the economy is inflation, the cost of living and low wages. This goes on into 1919-1920, where you have these general strikes which show this real frustration because people don't have enough to live, they don't have any homes and they feel like after all of it, everything that  they have sacrificed, that they deserve more."
Listen to the full programme on the BBC website.