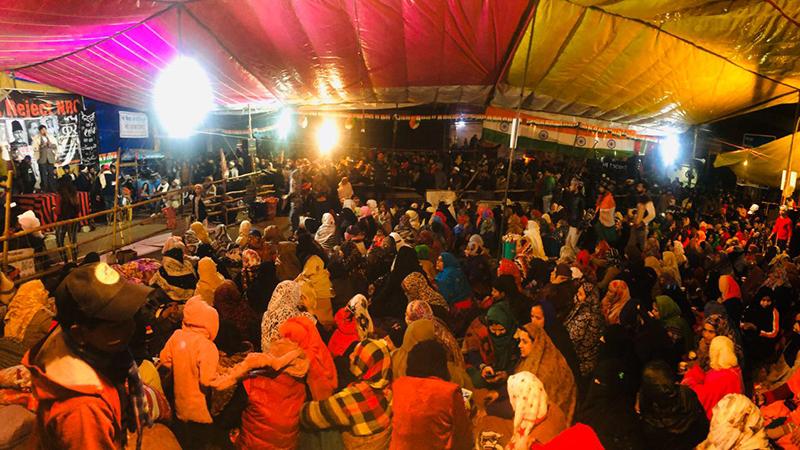 About this event
The Centre for the Study of Democracy (CSD), within the School of Social Sciences, has a research theme on Post-Colonial Politics, Development and Emerging Powers that in addition to other issues, investigates how religion, history, territoriality, political economy, militarization, democratization and resistance have contributed to a volatile politics that disconnects states and people. There is an explicit focus on engagement with communities and impacting upon public debates around these contentious subjects. India and Pakistan are two such regions which are focused on by scholars working within CSD.

The discussion will bring together two experts, Dr Ayesha Siddiqa and Shivam Vij in a conversation chaired by Professor Dibyesh Anand focusing on the functioning of democracy in both the countries and the challenges faced by them. This will also be contextualized within the larger framework of recent political actions met with collective dissent - especially led by students in these countries and what this means for the future of democracy in these countries. The panel discussion will be followed by a question and answer round and the audience is encouraged to participate.
About the speakers
Dr Ayesha Siddiqa
Dr Ayesha Siddiqa is a research associate at the Centre for International Studies and Diplomacy (CISD), SOAS, London. She has a PhD in War Studies from King's College, London, and author of two books on Pakistan military's decision-making and economy. She was the inaugural Pakistan fellow at the Woodrow Wilson International Centre for Scholars (WWICS), a Ford Fellow and Charles Wallace Fellow at St Antony's College, Oxford. She has taught at the University of Pennsylvania and John Hopkins University, US.
Shivam Vij
Shivam Vij is a political commentator, analyst and journalist in New Delhi. He is contributing editor with ThePrint, a need website. He specialises in Indian politics and elections.
Professor Dibyesh Anand
Professor Dibyesh Anand is the Head of the School of Social Sciences at the University of Westminster. He is the author of monographs "Geopolitical Exotica: Tibet in Western Imagination" and "Hindu Nationalism in India and the Politics of Fear" and has spoken about and published on varied topics including Tibet, China-India border dispute, Hindu nationalism and Islamophobia in India, and the colonial occupation in Kashmir.
Location
Cayley Room, 309 Regent Street, London W1B 2HW