A two-day online conference exploring the making and the meaning of film school archives.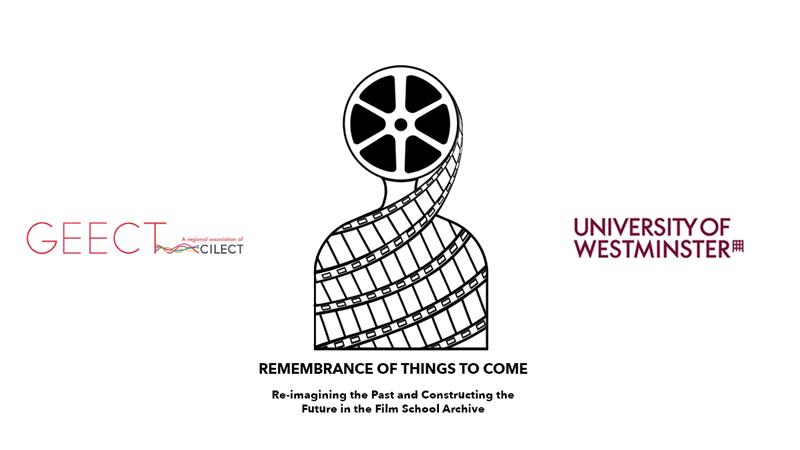 Many film schools have significant archives of student work (as well as teaching materials and other records) going back many years. We want to consider their historical, cultural and social significance, not just as early works of important filmmakers, but also as a record of the responses across time of young people to the world at large, and to their local community around their university. This can be of interest to researchers in many fields.
We will also consider the practice of the preservation and restoration of these collections, the cataloguing of associated metadata and contextual information, and making the material accessible to students and researchers and online.  Westminster has a scanning and restoration facility with a Lasergraphics 5K scanner and Phoenix restoration software. We will schedule hands-on workshops for those that want them, to demystify film scanning and allow participants to scan a film from their own archive, with professional support.
Registering for the event
You can register via Eventbrite.
You will be sent a link that will allow you to complete your registration and pay the conference fee, which is £50 for GEECT and CILECT members.
Please, note that there are fee waivers available for non-GEECT members. Each full member school may receive only one fee waiver for each conference, on a "first come-first serve" basis. Please tick the fee waiver box on the order form to request this (subject to approval by the Executive Director of CILECT).
The fee for non-members is £100.
If you do not receive a booking and payment link within 48 hours please contact Peter Hort at [email protected].
About the GEECT
The GEECT (Groupement Européen Des Écoles De Cinéma Et De Télévision – The European Grouping Of Film And Television Schools) is the regional association of CILECT, the World Organisation of Film and Television Schools. GEECT reunites all European members as well as schools in Israel and Lebanon. CILECT now counts over 180 institutions as members from 65 countries on all continents. It represents over 10,000 teachers and staff who annually train some 60,000 students. CILECT is committed to maintaining extremely high educational standards and encouraging excellent inter-regional cooperation between its members.
Composed of 93 member schools in 34 countries to this date, GEECT aims to promote and stimulate cooperation between higher education and research institutions in the field of film and television as well as between the teaching body and students of these schools and between industry professionals with the suitable spectrum of knowledge and years of teaching, practical and/or research experience in film and television.