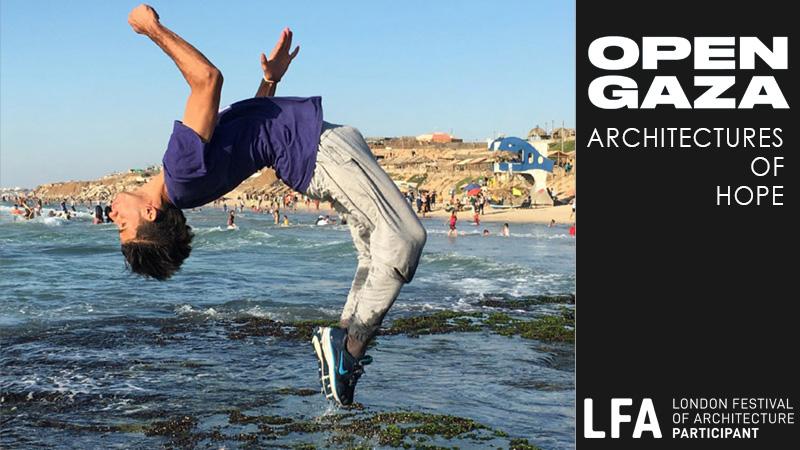 In a collective endeavour unique of its kind, a group of scholars from around the world got together to interrogate spatial imaginary interventions for the invisible city of Gaza, inspired by hope. Spearheaded by the late Michael Sorkin, the outcome of the 5 years of interdisciplinary research engaging the tools of architecture. planning, social science, environmentalism and critical theory, culminated in a publication titled Open Gaza: Architecture of Hope, edited by late Michael Sorkin and Deen Sharp.
Yara Sharif and Nasser Golzari (Palestine Regeneration Team), Terreform and Estudio Teddy Cruz + Fonna Forman will meet on 10 June to launch the book in a collaborative event hosted by Harry Charrington from the School of Architecture and Cities at the University of Westminster. Contributors will share their ongoing research by practice and discuss Architecture of Hope and the Right to the City within the current global context with its uncertainties and social inequalities. The online book launch event is a tribute to Sorkin and a testament to his insistent cry for the right to the city and spatial justice for all.
This online event is hosted by the School of Architecture + Cities as part of the 2021 London Festival of Architecture.
You will be sent a link to the online webinar on registration.
About the London Festival of Architecture
The London Festival of Architecture began in 2004 and has since grown to become the world's largest annual architecture festival. The festival attracts a vast public audience – well over 800,000 people in 2019 – and a global media audience of millions. The vast majority of events are free, and are staged by a core festival programming team working alongside architecture and design practices and practitioners, leading cultural and academic institutions, artists and many others.