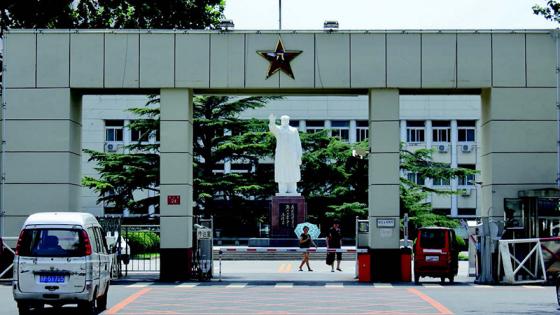 Contemporary China Centre talk
Across the centre of Beijing, Long Peace Street cuts an arrow-straight, 20-mile line. At its centre, the so-called 'Number One Street of China' divides the Forbidden City, home to generations of Chinese emperors, and Tiananmen Square, the vast granite square constructed to glorify a new China under Communist rule.
It is a storied stretch of the Middle Kingdom, littered with physical and architectural reminders of the seemingly unrelenting drama of China's recent past: national cemeteries, communist party boltholes and high-security military sites, as well as ministries, museums and governmental compounds. In 2016, Jonathan walked its length from west to east, a journey related in his travelogue, Long Peace Street. 
Using archive and modern photographs, Jonathan's talk on his latest book, Long Peace Street: A Walk in Modern China takes the audience with him on a journey across China's capital – but also through the China's twentieth century, from the fall of the Qing dynasty to the modern day, excavating some of the fascinating stories Long Peace Street has to tell. 
The book has received numerous accolades from renowned historians, including Professor Peter Frankopan who described Long Peace Street as bringing "to life the past - and present - of one of the world's great cities in an account that is as thoughtful as it is informative." Chinese historian Professor Rana Mitter has praised Chatwin for his "thoughtful and deeply-informed account of modern China through the marvellous device of a stroll down Beijing's longest avenue - and all in lucid and compelling prose."
Professor Gerda Wielander, an expert in Chinese Studies who has done fascinating research on city walls in China will be participating as discussant.
Location
Room UG 05, University of Westminster, 309 Regent Street, London W1B 2HW
Bios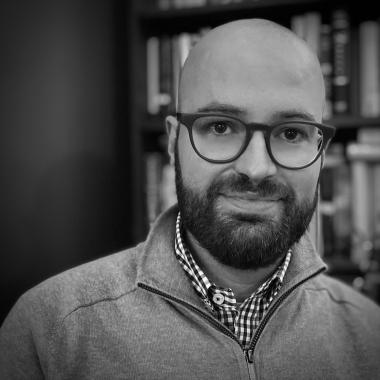 Speaker: Dr Jonathan Chatwin
Dr Jonathan Chatwin is a writer and journalist, and author of Long Peace Street: A walk in modern China, which fuses travel and history to tell the story of modern China. His essays and articles have been published by CNN, the South China Morning Post, the British Film Institute, the Los Angeles Review of Books and Time Out amongst other publications.
Jonathan is also the author of Anywhere Out of the World, a study of the work of traveller and writer Bruce Chatwin, which drew on extensive archival research; it was acclaimed in the TLS as offering 'the best account yet of the origins of [Bruce] Chatwin's restless mania.' He has discussed his work at international literary festivals, the Royal Geographical Society and on radio and podcast.
He lived in China for a number of years and has travelled widely in the country. He now writes regularly on the country's history and culture for a range of publications. Jonathan holds a PhD in English Literature from the University of Exeter.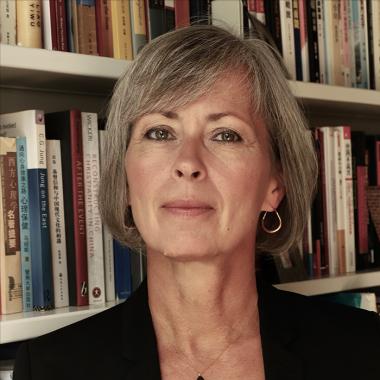 Discussant: Professor Gerda Wielander 
Professor Gerda Wielander is professor of Chinese Studies and Associate Head of the College of Liberal Arts and Sciences at the University of Westminster. Her research focuses on the link between the personal and the spiritual to wider social and political developments in China. She is the author of Christian Values in Communist China (Routledge 2013) and co-editor and author of Chinese Discourses on Happiness (Hong Kong University Press 2018). She has published widely on a variety of topics. Her current projects include an exploration of happiness and the Chinese socialist project, the use of "faith" in contemporary political discourse, and the idea of "consensual creativity" at work on Chinese public walls. She also leads a project on the reception and effect of the Belt Road Initiative in Uzbekistan. Professor Wielander is the co-editor of the British Journal of Chinese Studies.