Listen to a recording of Fleetwood Mac's performance at Soho Poly Basement from 1968.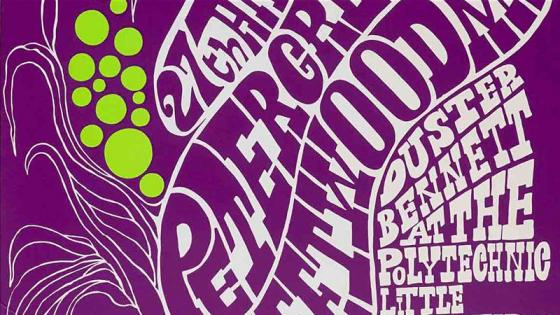 For this ghost gig we encourage people to explore whilst the music plays. You will hear the recording of Fleetwood Mac, on the anniversary of the day since it took place in 1968.
This is of course not the Fleetwood Mac that everyone knows and perhaps loves. This is 'Peter Green's Fleetwood Mac' and the set is heavy with covers such as the opening two numbers (Elmore James) and Worried Dream (BB King) and the closer Bleeding Heart (Jimi Hendrix).
This recording is a fairly well known one, and perhaps the most celebrated of all the ghost gigs we have put on so far.
About the livestream