Join us for the launch of the much-anticipated Media and Communications Study Skills Guide by Doug Specht.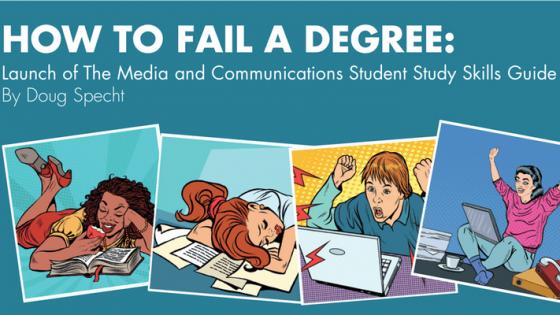 Doug Specht will be introducing his new book through a light-hearted and amusing look at what it means to undertake a degree in Media and Communications, and university life more generally. Drawing upon his 15 years of teaching experience, Doug will take us beyond the pages of this book to bring us more amusing anecdotes and some unpleasant (and embarrassing) experiences, that might just also give the audience some ideas about how to study better – and there will plenty for those who have finished their studies too. Doug's introduction will also take us through why he felt this book was needed and how it can help students at all levels get the most from their studies.
His short talk will be followed by a reception and an opportunity to buy the book, signed by the author (if you wish).
About the book
All the tips ideas and advice given to, and requested by, students in Media and Communications, are brought together in an easy-to-use accessible guide to help students study most effectively. Based upon many years of teaching study skills and hundreds of lecture slides and handouts it covers a range of general and generic skills that the author relates specifically towards media and communications. As well as the mechanics of writing and presentations the book also shows how students can work on and engage with the critical and contemplative elements of their degrees. Aimed primarily at postgraduate students, there is significant crossover with undergraduate dissertation writing, which would also make this book of use for upper level undergraduate work.
About University of Westminster Press
UWP was set up to enable Westminster's research community to further engage with the global open research agenda, to enhance the university's research environment and provide for greater dissemination of impact in its key research areas. However, authors external to the University of Westminster are a big part of our publishing programme. Part of our mission is thus to encourage the spread of open access publishing globally and we welcome the opportunity to collaborate with others working in this field in a variety of ways. To find out more visit the University of Westminster Press.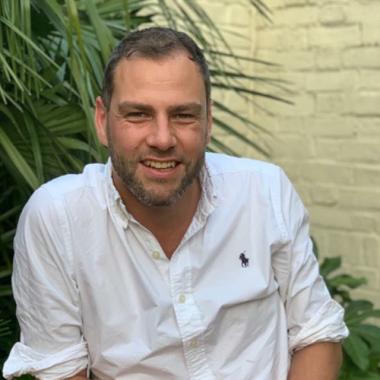 Doug Specht
Doug Specht is a senior lecturer in Media and Communications at the University of Westminster. He has taught for 15 years across a range of sectors and countries, and now teaches digital media and communications at both undergraduate and postgraduate. He is a Senior Fellow of the HEA and holds an MAHE and PGCE.
Room LG15 - Cayley, Marylebone Campus, University of Westminster, 35 Marylebone Road, Marylebone, London, NW1 5LS