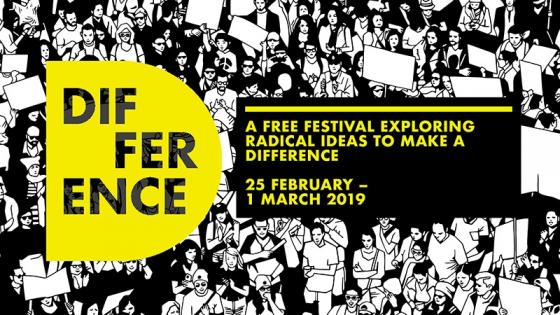 When embracing diversity itself is radical
Location and time: 12.30-4pm, Fyvie Hall
Student-organised visual art exhibition with talks and world music to celebrate and raise awareness of approaches that challenge sexism, racism, disablism, Islamophobia and homophobia. Based on the work of the Democratic Education Network which radicalises the student experience through democratic education. Exhibition opens Friday 22nd February 12.30-9pm.
Led by students from the Democratic Education Network with Farhang Morady, Principal Lecturer in Development and International Relations, School of Social Sciences.
Hold me like before: radical trans representation on film
Location and time:  6-8pm, Regent Street Cinema
Join us for a screening of this independent Costa Rican film Hold Me Like Before ( Abrázame Como Antès, 2016; in Spanish with English subtitles). Taking place at the historic Regent Street Cinema, the documentary-style film is followed by a Skype Q&A with director Jurgen Ureña and a panel discussion on transgender representation on film and on the radical way the director went about the filmmaking process. Afterwards, we invite you to a drinks reception to celebrate the opening day of the Difference Festival 2019.
Led by Liz Harvey-Katou, Senior Lecturer in Spanish Language and Culture, School of Humanities, with Margherita Sprio, Reader in Film and Visual Culture, School of Arts.
Radically re-imagining ageing
Location and time: 6-8pm, UG05
Society sees the ageing individual as frail, often unwell, and needing care and attention to remain healthy. This perception of ageing is a relatively recent one, involving a shift of what ageing means. Participate in guided activities as we reimagine what ageing can be and challenge the perceptions of it as a time of frailty, lost independence and reduced quality of life.  We demonstrate physiologically what can be expected of ageing individuals, uncover what 'ageing' is and, more importantly, what it isn't.
Led by Bradley Elliot, Lecturer in Physiology and Mike Newell, Lecturer in Sport and Exercise Nutrition, School of Life Sciences with Ify Osi and FizzYcal Media, a south London-based collective of filmmakers.