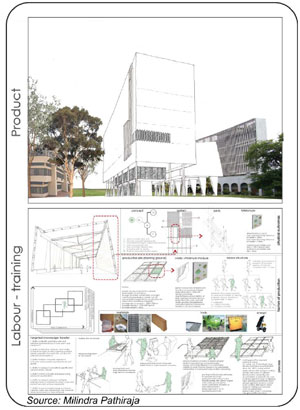 This symposium, organised in association with the European Institute for Construction Labour Research, will seek to identify - with the help and active participation of various industry stakeholders - the elements needed for an integrated system of VET (vocational education and training) for the built environment and to begin to develop a strategy to put this in place. It also provides an opportunity to formally launch ProBE to the outside world.
Programme
We have organised the day around three key problem areas:
An industry wide and permeable VET system: In Britain, education and training for different manual occupations has become narrower, with limited possibilities for career progression. In contrast, in other leading European countries, such as Denmark and the Netherlands, VET is based on the principle of broad occupations and a restricted number of professions. Theme 1 will focus on education, providing examples of more integrated systems, including in Australia.
Cooperation and conflict between built environment occupations: There exist perennial problems associated with the range of different construction trades and professions and overlaps between them. These have wide-reaching implications, both for the education system and on site. Theme 2 will identify and illustrate some, from the perspectives of an educationalist, an architect, and a builder.
An integrated practice for construction: There are alternative ways of approaching and integrating design and practice, despite all the difficulties of communication (especially given contractual relations). These have implications for the education system and for relations between a) professionals and labour and b) the different trades, which will be explored in this session.
The symposium will conclude with a platform discussion, intended to bring the different themes together. This will be followed by the formal launch of ProBE.
All welcome.
To reserve a place please contact: Amanda Willmott [email protected]  or 020 7911 5000 ext. 2702
More information