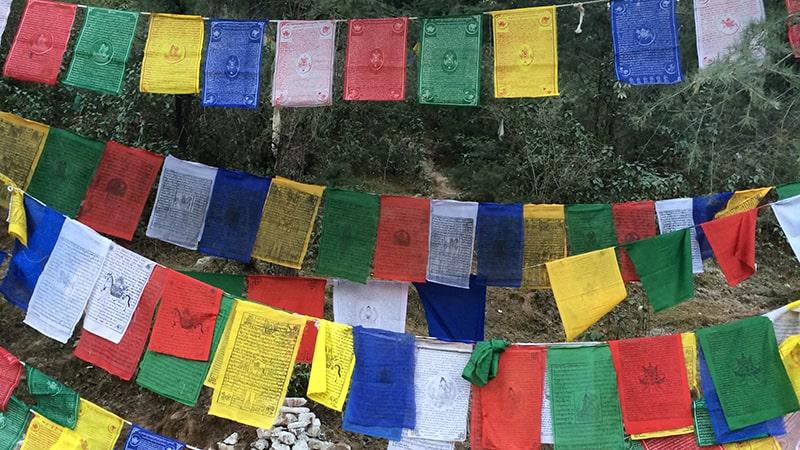 About this event
The Centre for the Study of Democracy (CSD), within the School of Social Sciences, has a research theme on Post-Colonial Politics, Development and Emerging Powers that in addition to other issues, investigates how religion, history, territoriality, political economy, militarization, democratization and resistance have contributed to a volatile politics that disconnects states and people. There is an explicit focus on engagement with communities and impacting upon public debates around these contentious subjects. Tibet is one such subject.
This event will bring together academics researching on Tibet and/or in the context of its positionality between India-China relations, the concept of borderlands and how it relates to Tibetans living in India and research on the Tibetan diaspora in India. The conference will provide a much-needed platform for research on Tibet to be brought to the centre while being on the margins of two large countries - India and China, while highlighting the broader complex politics of postcolonial nation-states and its impact on regional and international political realities.
Location
India Habitat Centre
New Delhi, DL 110003
India
The event is open to students and members of public based in New Delhi, India.
Conference programme
9-930am: Registration
9.30-9.45am: Welcome - Professor Dibyesh Anand
9.45-11.15: Panel 1:
Placing of Tibet in China-India Relations
Chair: Dibyesh Anand
Jigme Yeshi - India, the Dalai Lama and China - Specters that haunt nation-states
MN Rajesh - Tibet-The Water Tower of Asia, its role in the Indic Civilization and the marginalised reception.
Adil Brar - Tibet in China's internal security scramble
Jagannath Panda - Security At Play: India-China Relations in Post the 14th Dalai Lama'.
11.15-1145am: Tea break
11.45-1.15: Panel 2:
Indo-Tibetan Borderlands
Chair: Ugyan Choedup
Swargajyoti Gohain - Buddhist monks, borderland minorities, and electoral politics.
Vibha Arora - TBC
Ajai and Sonia Shukla - TBC
1.15-2.30pm: Lunch
2.30-4pm: Panel 3:
Tibetan Diaspora and its Significance
Chair: Annapurna Menon
Sudeep Basu - Mediatized diaspora and the Unravelling of the Tibetan People
Sonika Gupta - Democratization & Tibetan exile politics: Institutions and processes
Bharati Puri - Poetics and Politics: difference and identity and the language Tibet creates
Mallica Mishra - Schools for Survival- Tibetan Refugees in India and their Education
Madhuri Sondhi - TBC
4-5pm: Concluding remarks - Dibyesh Anand
About the speakers
Jigme Yeshi Lama
Jigme Yeshi Lama is currently an Assistant Professor in the Department of Political Science, University of Calcutta. He has a PhD from Jawaharlal Nehru University.
Aadil Brar
Aadil Brar is a Digital Journalist at the British Broadcasting Corporation. He has previously reported and written analysis as a freelance journalist about Tibet, Canadian media, US-China technology competition, and China-India border dispute. Find out more about Aadil's work on Aadil Brar's website. 
Dr Jagannatha Panda
Dr Jagannath P Panda is a Research Fellow and Centre Head for East Asia at the Institute for Defence Studies and Analyses (IDSA), New Delhi, India. He is an expert on China-India Relations, Indo-Pacific security, Indian Foreign Policy and Korean peninsula. Dr Panda is also the Series Editor for "Routledge Studies on Think Asia". He was a Korea foundation fellow for the year 2018. Dr. Panda has also received a number of prestigious fellowships such as the STINT Asia Fellowship from Sweden, Carole Weinstein Fellowship from the University of Richmond, Virginia, USA; National Science Council (NSC) Visiting Professorship from Taiwan; Visiting Scholar (2012) at University of Illinois (Urbana-Champaign), USA and Visiting Fellowship from the Shanghai Institute of International Studies (SIIS) in Shanghai, China. Dr. Panda is in charge of East Asia Centre's academic and administrative activities, including the Track-II and Track 1.5 dialogues with the Chinese, Japanese and Korean think-tanks/institutes. He is a recipient of V. K. Krishna Menon Memorial Gold Medal (2000) from the Indian Society of International Law & Diplomacy in New Delhi. Dr. Panda is the author of the book India-China Relations: Politics of Resources, Identity and Authority in a Multipolar World Order (Routledge: 2017). He is also the author of the book China's Path to Power: Party, Military and the Politics of State Transition (Pentagon Press: 2010). He has also edited many books to his credit. He has also been a visiting fellow at the USA, Sweden, China, Taiwan, South Korea, and Japan. Dr. Panda is a Member of the Editorial Board of the Journal of Asian Public Policy (Routledge). Dr. Panda has published in leading peer-reviewed journals like Rising Powers Quarterly, Journal of Asian Public Policy (Routledge), Journal of Asian and African Studies (Sage), Asian Perspective (Lynne Reiner), Journal of Contemporary China (Routledge), Georgetown Journal of Asian Affairs (Georgetown), Strategic Analyses (Routledge), China Report (Sage), Indian Foreign Affairs Journal (MD Publication), Portuguese Journal of International Affairs (Euro Press) etc.
Dr Swargajyoti Gohain 
Dr Swargajyoti Gohain teaches Sociology and Anthropology at Ashoka University, India. She has a Ph.D. in cultural anthropology from Emory University and has held postdoctoral positions at International Institute for Asian Studies, Netherlands and Institute of Economic Growth, Delhi. She taught as Assistant Professor at IIT Kanpur for two years before relocating to Ashoka University. Swargajyoti Gohain's research interests are border studies, development and infrastructure, culture and politics, space and place, and mobilities. She has published articles in several journals such as the Modern Asian Studies, Social Anthropology, Economic and Political Weekly, Contributions to Indian Sociology as well as many chapters in edited volumes. Her book, Himalaya Bound is forthcoming.
Sudeep Basu
A sociologist and a social anthropologist by training, Dr. Sudeep Basu teaches at the Centre for Studies in Social Management, School of Social Sciences, Central University of Gujarat, Gandhinagar, India. He received his graduate degrees in Sociology from the Delhi School of Economics. His doctoral dissertation was obtained from Jadavpur University, Kolkata. He was the C.R Parekh Post-Doctoral Fellow 2012-13 at the London School of Economics (LSE), Asia Research Centre. He has taught and researched at various academic institutes across India, such as Gujarat Institute of Development Research, Ahmedabad; National Law School of India University, Bangalore; Institute of Development Studies Kolkata. He is therefore, uniquely positioned to bring to his teaching and research, a pan-Indian outlook. His research works are in the areas of migration and development, refugee and diaspora studies, anthropology of displacement, marginalities and exclusion, law and society, critical theory and the sociology of knowledge. He is a member of various organizations, both in India and abroad, which are involved in issues related to forced migration, such as, International Association for the Study of Forced Migration, Global Research Forum on Diaspora and Transnationalism, South Asians for Human Rights, Mahanirban Calcutta Research Group. Apart from papers published in reputed journals, he is the author of two books:Basu, Sudeep. 2018. In Diasporic Lands: Tibetan refugees and their Transformation since the Exodus and Marginalities in India: Themes and Perspectives. Singapore: Springer Nature.
Sonika Gupta
Sonika Gupta is Associate Professor of Global Politics and Chinese Studies at IIT Madras. In 2011 she founded the China Studies Centre at IIT Madras. Her research interests are Tibetan exile politics, China's Minority Policies, and IR theory. Her last publication is Sonika Gupta (2019) Enduring liminality: voting rights and Tibetan exiles in India, Asian Ethnicity, 20:3, 330-347. Her other recent publications include Politics and Cosmopolitanism in the Global Age, Routledge, New Delhi.
Bharati Puri
Bharati Puri is a philosopher teaching at IIT Delhi. She has authored a book on the Dalai Lama's writings and worldview (OUP: 2006,2009). She is interested in intellectual history and politics, religion, environment and culture. She has undertaken significant research on the concept of exile, Rahul Sankrityaynan and travel and has worked in the Ladakh borderlands and in the Tibetan community across India. She teaches courses in intellectual history, political philosophy, environmental ethics, concept of exile and philosophy of history at IIT Delhi and has in the past introduced and taught a course in peace studies in Wardha.
Dr Mallica Mishra
Dr Mallica Mishra is working with the Bihar Government on the education of children in Bihar on behalf of UNICEF India as State Consultant- Academic Learning and Assessment. She has taught as Assistant Professor (Social Science) in the Department of Elementary Education, Gargi College and Mata Sundari College for Women at Delhi University, New Delhi and as Faculty (Development Studies) at Entrepreneurship Development Institute of India (EDI), Ahmedabad, Gujarat. After a convent school education from Notre Dame Academy Patna, Bihar, she completed her Bachelor of Arts in Political Science (Honors) from Lady Shri Ram College for Women, Delhi University (1997); Masters in Sociology (2000), M.PHIL (2003) and PHD in Sociology of Education from ZHCES, Jawaharlal Nehru University, New Delhi in 2008. She was awarded a Post-Doctoral Fellowship Research by the Centre for Development Studies, Thiruvannathapuram, Kerela, India on international migration and refugees in India (2012-13). She was also awarded the Sarai-CSDS Independent Research Fellowship in 2006 for her research on refugees in India. Dr. Mishra possesses a deep interest and commitment towards working on human rights related issues and has worked in capacity of an academician, consultant, researcher, gender trainer with a variety of stakeholders like Government of India (Central and State); Universities (Central Indian Government and International); international and national humanitarian organizations (UNHCR;CSR;ISST; SLIC etc) on issues of education, forced migration and gender. Amongst her publications is a book titled 'Tibetan Refugees in India: Education, Culture and Growing up in Exile' by Orient Black Swan, India (2014).
Madhuri Sondhi
Madhuri Sondhi, Director, ML Sondhi Institute for Asia-Pacific Affairs received her education at Edinburgh, Oxford and LSE, London. Edited Shakti 1964-1975, Fellow of the Harry F Truman Institute for the Advancement of Peace, Jerusalem 1993, columnist, Asian Age 2004- 2008. Founder Member of Tibet Swaraj Committee, New Delhi, editor newsletter Young Tibet (1962); presented Evidence on Indian Activities in Support of Tibetan Freedom at the Session on TIBET of the Permanent People's Tribunal, Strasbourg (1992). Books include The Making of Peace: A Logical and Societal Framework according to Basanta Kumar Mallik, (1985) and Martin Buber & Basanta Kumar Mallik: Towards Inter-Civilizational Dialogue and Peace (2008).
The chairs
Professor Dibyesh Anand
Professor Dibyesh Anand is the Head of the School of Social Sciences at the University of Westminster in London. Until July 2018, he led the Department of Politics and International Relations. He is the author of monographs "Geopolitical Exotica: Tibet in Western Imagination" and "Hindu Nationalism in India and the Politics of Fear" and has spoken about and published on varied topics including Tibet, China-India border dispute, Hindu nationalism and Islamophobia in India, and contemporary colonial practices. He identifies as queer in personal and political terms. He is an avid facebooker - check out Dibyesh Anand's Facebook page.
Ugyan Choedup
Ugyan is a PhD candidate at the Department of History, Pennsylvania State University. His research focuses on early exile Tibetan history, tentatively titled as "Genealogy of Modern Exile Tibetan Nationalist Thought: explorations into the questions of colonialism, modernity, and nationalism."
Annapurna Menon
Annapurna is a second year PhD student at the Centre for the Study of Democracy at the University of Westminster. Her research focuses on the nature of postcolonial nation states and is tentatively titled, 'Coloniality of Postcolonial Nation States'.