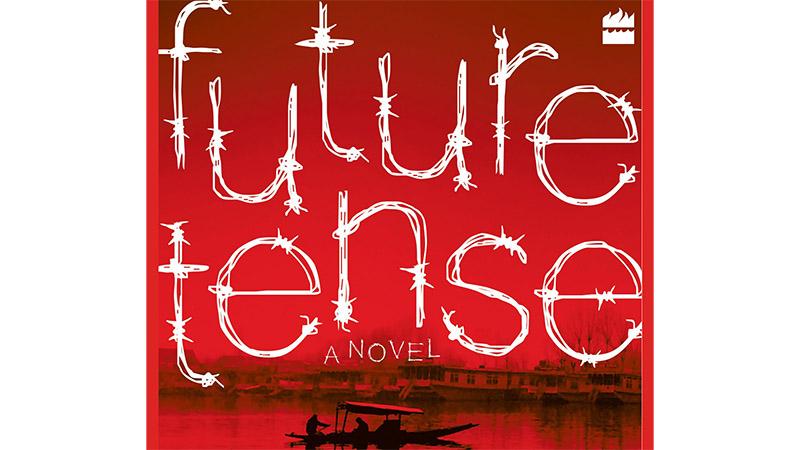 The Centre for the Study of Democracy (CSD), within the School of Social Sciences, has a research theme on Post-Colonial Politics, Development and Emerging Powers that in addition to other issues, investigates how religion, history, territoriality, political economy, militarization, democratization and resistance have contributed to a volatile politics that disconnects states and people. There is an explicit focus on engagement with communities and impacting upon public debates around these contentious subjects. Kashmir is one such area of focus in the region.
The event marks the release of Dr Nitasha Kaul's latest work of fiction – Future Tense, based in Kashmir. She will be in conversation with historian of Kashmir, Victoria Schofield. The conversation will be focused on the novel 'Future Tense', fiction writing and narratives around Kashmir. We look forward to your participation and contribution in the conversation.
The event is part of the campaign 'Decolonizing the Discourse on Kashmir', based at CSD.
About the book
What happens to big dreams on small canvases that are shrunk even smaller by the politics of conflict? The characters in Future Tense have inherited the many tragedies and contradictions that belong to Kashmir. The son of a former militant, Fayaz is an aimless bureaucrat whose marriage to his wife Zeenat has broken down. His nephew Imran is a young student, a misfit in Srinagar, hoping to join a new kind of spectacular resistance. Shireen, the granddaughter of a spy, discovers how her painful and divisive family story is deeply intertwined with the history of Kashmir. The paths of these characters intersect and diverge in Nitasha Kaul's tour de force novel Future Tense, which traces the competing trajectories of modernity and tradition, freedom and suffocation, and the possibility of bridging the stories of different kinds of Kashmiris.
"Future Tense is a tautly written account of love, resistance, militancy and betrayal. It explores the manner in which conflict has crept into every crevice of the lives of the people of Kashmir. It is a vibrant and engrossing account of the enmeshed lives and dreams of people in the Kashmir Valley. Nitasha Kaul's novels, just as much as her non-fiction, demonstrate her profound knowledge of – and her deep compassion for – Kashmir and Kashmiris."
(Andrew Whitehead, Historian of Kashmir and former BBC India correspondent)
"A poignant meditation on young lives caught up in the sweep of history and politics. Nitasha Kaul is a fearless Kashmiri voice."
(Mirza Waheed, Kashmiri Novelist and Author of The Collaborator and Book of Gold Leaves)
About "Decolonizing the Discourse on Kashmir"
In light of the current ongoing crisis in Kashmir, various academics in the Centre for Study of Democracy have expressed their concerns for Kashmiris and the narrative circulated by the Indian state to justify the complete lockdown of Kashmir for over 150 days. In an attempt to provide multiple perspectives on the same and challenge the dominant statist narrative, two doctoral researchers within the Centre for Study of Democracy, Amina Mir and Annapurna Menon have organized a series of events that put the focus on a range of Kashmiri voices – academics, medical health professionals, journalists, lawyers and artists. The events will include panel discussions, seminars, movie screenings and we are welcome to suggestions/ideas.
About the speakers
Dr Nitasha Kaul
Nitasha Kaul is a Kashmiri novelist, academic, poet, economist and artist who lives in London. Her first book was a scholarly monograph on economics and philosophy, Imagining Economics Otherwise: encounters with identity/difference (Routledge, 2007). She continues to write and speak on issues of political economy, neoliberalism, economic justice and economic violence. Other focus areas of her work are the contemporary globally ascendant project of the right wing politics, postcolonial neoliberal nationalism, Hindutva project in India, history and politics of Kashmir, politics and biodemocracy in Bhutan, gender/border violence and nation-statism. She is the co-editor of a recent special volume on Women and Kashmir, which is the first ever such collection to bring together work on Women and Kashmir by Kashmiri women scholars themselves.
Her first novel 'Residue', about Kashmiris outside of Kashmir, was shortlisted for the Man Asian Literary Prize. Her website is www.nitashakaul.com and she tweets @NitashaKaul.
Victoria Schofield
Victoria Schofield is an historian and commentator on international affairs, with specialist knowledge and love of South Asia, having travelled widely in India, Pakistan and Afghanistan. She is acknowledged as one of the leading international experts on the disputed region of Jammu and Kashmir and has given lectures on the subject in India, Pakistan, the United States, Europe and Australia. Schofield is a frequent contributor to BBC World TV, BBC World Service and other news outlets including Al Jazeera. She has also written primarily on South Asia for British newspapers as well as for The Round Table: The Commonwealth Journal of International Affairs and Asian Affairs. Her books include Kashmir in the Crossfire (1996), Kashmir in Conflict: India, Pakistan and the Unending War (2000, 2002, 2010) and Afghan Frontier: at the Crossroads of Conflict (2003, 2010).

Please note that while the event is open to all, registration is mandatory. Failure to show the tickets online/in paper can result in denial of admission for external members.
Location
Fyvie Hall, 309 Regent Street, London W1B 2HW