A conference organised by the Africa Media Centre, University of Westminster. Supported by the Royal African Society's FILM AFRICA.
Confirmed keynote speaker: Saturday 7 November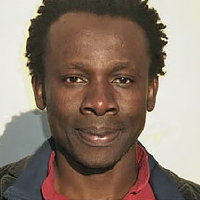 Newton I. Aduaka is a Nigerian-born filmmaker based in Paris. He started his film career in the UK in the 1990s. Aduaka's first feature, the award-winning Rage (2000) was the UK's first film by an independent black filmmaker to be released on the national circuit. Aduaka has screened his films at film festivals around the world. He has won numerous awards, among them the award for best film at Fespaco 2007 for his second feature, Ezra, the first film to give an African perspective on the disturbing phenomenon of child soldiers in the continent's recent civil wars. Aduaka won the FIPRESCI International Critics Award for his third, One Man's Show at FESPACO 2013. His fourth feature Oil on Water (currently in development) was selected to be part of the Cinéfondation's Atelier at Cannes in 2014..
Confirmed keynote speaker: Sunday 8 November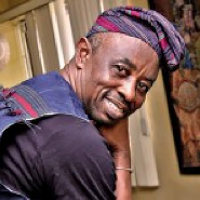 Tunde Kelani (TK) is a Nigerian filmmaker, storyteller, director, cinematographer and producer. After graduating from the London International Film School he returned to Nigeria to work first as a cinematographer. In a career spanning more than four decades TK has specialised in producing and directing movies that promote Nigeria's rich cultural heritage and are rooted in documentation, archiving, education, entertainment and promotion of the culture. His latest film Dazzling Mirage tells the story of a talented young woman living with Sickle Cell disease who overcomes social stigma and prejudice to achieve her dreams.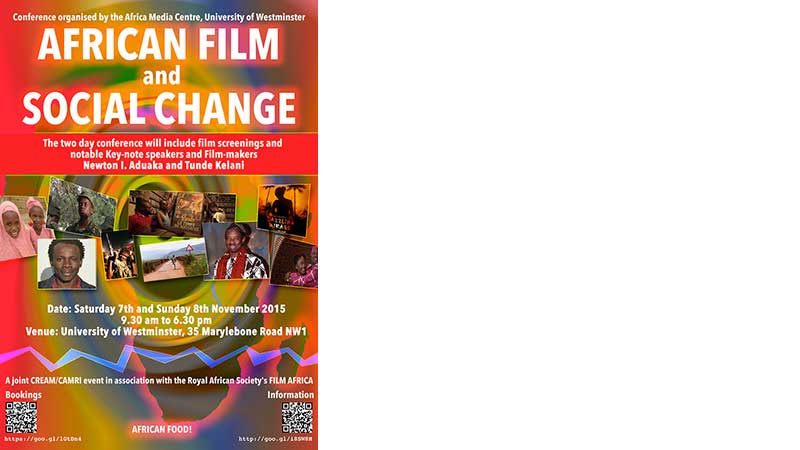 Conference Theme
This 7th African Film Conference, organised by the Africa Media Centre and supported by the Royal African Society's FILM AFRICA, will bring together academic scholars and practitioners to discuss how policymakers, filmmakers, and audiences are implicated in changing social relations, affecting the kinds of moving images they can make or want to be made. Key questions relate to how film screen cultures in Africa have advanced or subverted social change in Africa. We are concerned to bring to the fore sub-themes of changing film production environments, shifts in funding mechanisms for African film, the role of audiences/users, regulation debates and African film's potential for human development.
African film and related screen cultures have grown rapidly across the continent and are increasingly implicated in both directed and non-directed social change. Surprisingly, film's significant role in social change processes in Africa is hugely understated. Not only are film and videos a source of daily entertainment for many in Africa, they also affect and reflect ongoing struggles for social justice, social activism, civic engagement, civic dialogue, community building, social capital, community development and cultural vitality.
Films made by African directors such as the Oscar nominated Timbuktu seem to provide an alternative to the Western media's perspective on how terrorism affects the lives of ordinary people in some countries in Africa, as part of a new trend. New and old African film and screen cultures are increasingly important for public and private life on the continent and yet this has not been sufficiently reflected in academic work. Specific films have raised awareness and understanding and enhanced civic participation and contributed to social change. Arguably, the new ICTs and social media environments are making moving images in Africa more effective. Evolving policies, attitudes and use patterns of screen cultures in Africa have potential for increased access, participation and empowerment.
Confirmed academics and practitioners from countries including Nigeria, Rwanda, Ghana, South Africa, UK and North America will address these and similar issues relating to film, screen cultures and social change in Africa:
Theoretical Issues on Screen Cultures and Social Change




Citizen empowerment and film in Africa

Film Music and Social Change in Africa

The effectiveness of Comedy and Satire in promoting change

African Film in the era of digital platforms

Human development and Film in Africa

Film and politics, persuasion and electioneering

Film and Anti-Corruption Campaigns in Africa

Health Communication and Film in Africa

Old Media and New Film Practices in Africa

Gender Politics in African Film

Regulation of Film in Africa

Resistance, Activism and Film Cultures in Africa

Film Practices and Non-Governmental Organisations in Africa

Film and Television Education in the Digital Age

From Audiences to Consumer-content Producers

Mobile Film Practices in Africa
Programme and Registration
This two day conference will take place on Saturday 7 and Sunday 8 November 2015. The fee for registration for all participants, including presenters, is £150, with a concessionary rate of £75 for students, to cover all conference documentation, refreshments and administration costs. Registration will close on 5 November 2015.