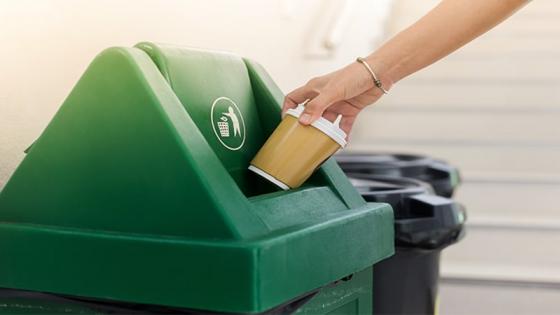 Look out for special coffee cup bins placed around the Learning Platform on campus where you can dispose of your coffee cups.  
The University generates around 2,150 waste coffee cups a day, By using our coffee cup bins, you can ensure that these cups are recycled and help lower our carbon footprint and prevent waste from going to landfills.
Also don't forget – if you use a reusable coffee cup instead of a disposable one you get a 20p discount off any coffee bought on campus.
If you have any queries or comments about this scheme you can email us at [email protected].