Westminster Working Cultures (WWC) UK provides students with a unique opportunity to learn about the professional environment, career opportunities and working life in the UK from a diverse range of Westminster graduates and partners.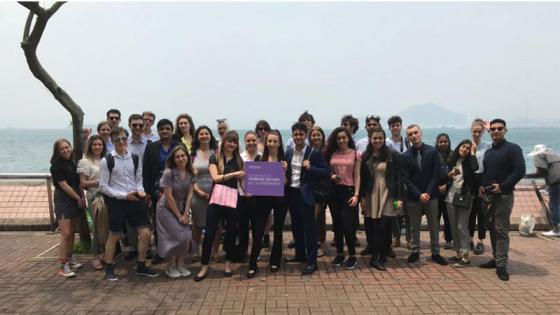 The programme, which has been generously funded by the Quintin Hogg Trust, is designed to enhance your employability and develop skills that will help you after graduation. In addition to building sector specific knowledge, participants will explore ways to develop their soft skills (such as confidence, networking and time management).
WWC UK programme information:
Dates: 7-11 September 2020
Location: Virtual
Format: At least two 1-hour sessions per day with several additional informal networking opportunities
Applications: You can apply online from 1-22 July 2020
Due to Covid-19, this programme will run virtually in September 2020 and will be open to current undergraduate students as well as the undergraduate Class of 2020. This programme is not open to postgraduate students.
During the programme:
Throughout the week, you'll meet with Westminster graduates and partners in the UK (and a few based outside the UK) to explore the current professional landscape with a chance to reflect on your experience. Speakers will share their career journey, sector specific information and tips and advice that can help students from every background achieve their goals.
Sessions will have an employability focus and include meeting with:
Asif Kapadia (Film, Video and Photographic Arts BA, 1995), Director, Producer Writer

Dan Figueiredo (Cognitive Science BSc, 2002), Senior Partner CTO, Microsoft

Javier Calvar (Applied Social Research Masters, 1995), Senior Director, Ipsos

Lorenzo Evans, Director of Finance and COO, Washington Performing Arts, and University Professor
Please note: this list is not exhaustive and is subject to change.
Application process:
Applications are open 1-22 July 2020 and students will need to complete an online application form through Engage. 
Please take your time with your application and think through your responses. If you only write one or two sentences, your application will not be considered.
If you have any questions, do not hesitate to contact [email protected].
Find out more about the programme, tips for writing a good application form and to apply.