Remember to vote in the General Election on Thursday 12 December to make your voice heard.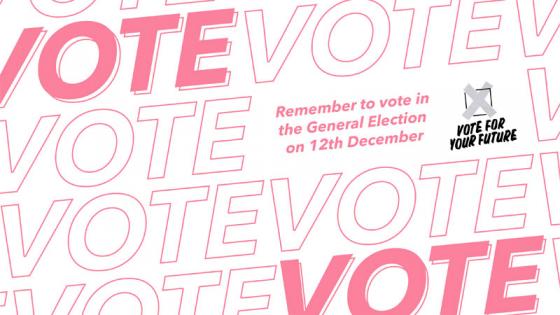 Thursday 12 December 2019 marks the day of the UK General Election. No matter your political views, we encourage each and every student to head to your registered polling station and cast your vote.
 To be able to vote in the General Election, you must:
 be registered to vote

be at least 18 years old on election day (though you can register to vote from the age of 16)

be a UK, Irish or qualifying Commonwealth citizen

be resident at a UK address
Polling stations are open from 7am - 10pm on Thursday 12 December. If you are registered to vote, but you don't have your poll card, you can go to the polling station and give them your name and address.
Visit the Electoral Commission website for more information about voting.