About 1,000 students moved into our University and partner halls over the weekends of 7-8 and 14-15 September, ready for enrolment and Arrivals Week.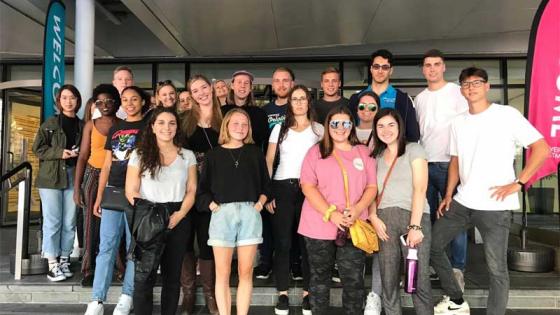 Our Residential Life team, along with colleagues from other Student and Academic Services teams and our Students' Union, ensured that all new students received a warm Westminster welcome. Batman, our Harrow Campus cat, joined in to help students settle down in the halls.
Doctors and health teams from local practices were also present at Harrow and Raffles Halls. They will be at enrolment to enable students to register with a GP. Students also received the new 'Westminster Passport' – a wellbeing checklist developed by our Students' Union and our Student Support and Residential Life team. 
On Sunday 15 September, the sun shone on our 'Welcome to Westminster' BBQ, where over 600 burgers (halal and vegan) were served along with cake and vegan brownies to residents from all of our four halls. 
The University of Westminster's Vice-Chancellor, Dr Peter Bonfield, who attended the event, said: "I think it's great to have these sorts of events. Wellbeing, health, happiness are my priorities. It's a great way of helping people to get to know each other right at the beginning. It is a lovely day and a lovely venue!"
Our Westminster student-run radio station Smoke Radio also provided the music as students enjoyed the green spaces at Harrow, playing giant garden games and sipping cool slushies.