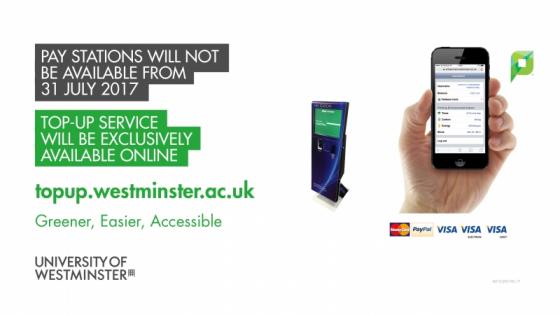 To improve your user experience with printing, the university has decided to make your top-up process easier, so we will be moving our top up services online.
From Tuesday 1 August you will be able to add funds to your account using our new online top-up service where you will also have the option of checking your balance and adding funds by credit, debit or PayPal.
Pay stations will be removed throughout the university by Monday 31 July.
If you have questions or queries, please visit our Print and Photocopying page for more information.