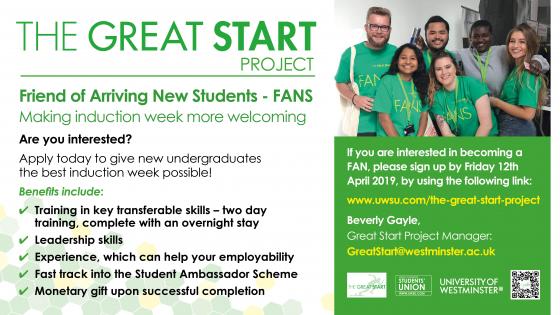 Would you like to help new undergraduate students settle into university life and make induction week more welcoming?
 
Could you undertake library tours, get students up to speed with Blackboard and help them plan their academic and social life through induction week?
  
Apply today to be a Friend of Arriving New Students (FANS) and help to give new undergraduates the best induction week possible!
 
Benefits include:
Training in key transferable skills – two-day training, complete with an overnight stay
Leadership skills
Experience, which can help your employability
Fast track into the Student Ambassador Scheme
Monetary gift upon successful completion
 
If you are interested in becoming a FAN, then please sign up by Friday, 12th of April 2019.