The search for Britain's best home bakers has begun.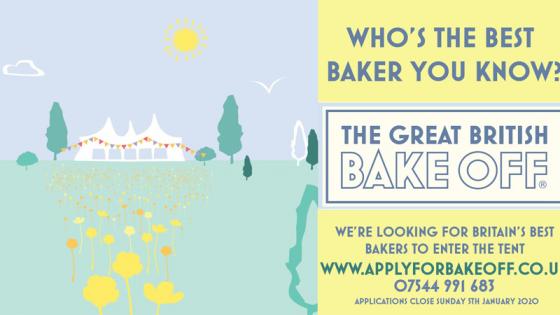 The Great British Bake Off is looking to crown the next Bake Off champion for the eleventh series of the programme.
If you or someone you know is a smart cookie in the kitchen, then apply now.
Good things come to those who bake so GOOD LUCK!
APPLICATIONS CLOSE SUNDAY 5TH JANUARY 2020.