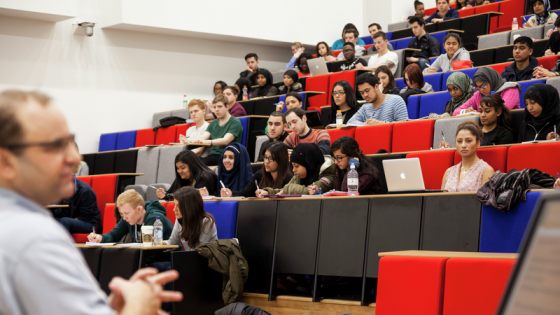 Find out more about our student engagement and attendance systems and why it is important for you to swipe in at the beginning of your class.
The Student Engagement and Attendance (SEA) system is a digital system that records your attendance to all your learning sessions including lectures, seminars and workshops.
Attending your learning sessions provides you with opportunities to develop the skills and knowledge necessary to successfully complete your course.
We know that a dip in attendance can be a sign that you may be experiencing problems and can help us to help you in any areas you may be finding hard – whether that is timetable clashes, an overload of work or personal situations which can make attendance difficult.
Using SEA helps us to:
Ensure we can take a proactive approach to support you when you need it. This will enable you to maximise your potential, and increase your success and achievements.
If you have a query regarding your engagement and attendance, please contact us at [email protected] or visit our webpage.