Would you like to gain valuable work experience as well as give something back to the local community and the University?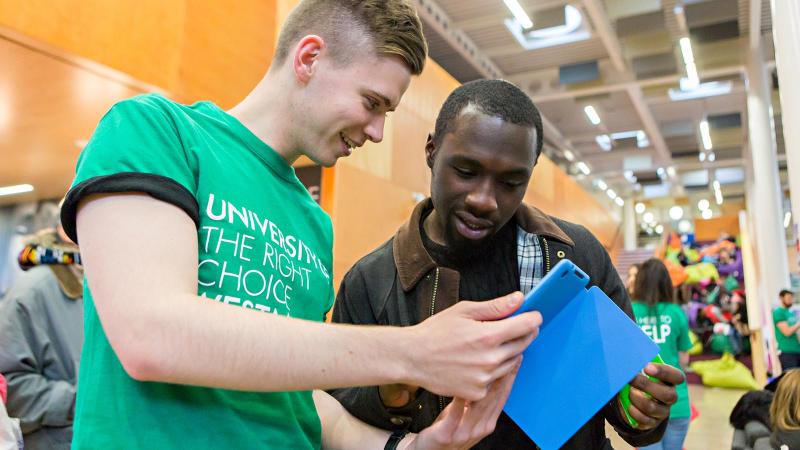 The student ambassadors scheme supports the University of Westminster's student recruitment and widening participation activities.
Our student ambassadors help with Open Days, attend higher education fairs at local schools and colleges, and deliver presentations to school pupils on topics relating to higher education.
Student ambassadors give pupils at schools and colleges an authentic idea of what life is like at university. Hearing about your personal route into higher education can also encourage others to aim for a university education.
Ambassadors get involved in a variety of activities, including:
giving speeches on university life, finance and other subjects

accompanying academics and staff on school and college visits

helping at undergraduate open days and postgraduate information evenings

taking groups of prospective students on campus tours

hosting school group visits

answering questions about studying at the University of Westminster
If you are in first or second year and are interested in working for the student ambassador scheme, please fill in the below application form and send it to the team at [email protected]: 
Remember: The application process starts when you first make contact with your potential employer so please think about your email before you send it and treat this application process as you would any other. While the ambassador role does not often comprise administrative duties the ability to communicate professionally via all media is essential, so the quality of your written communication will be taken into consideration.