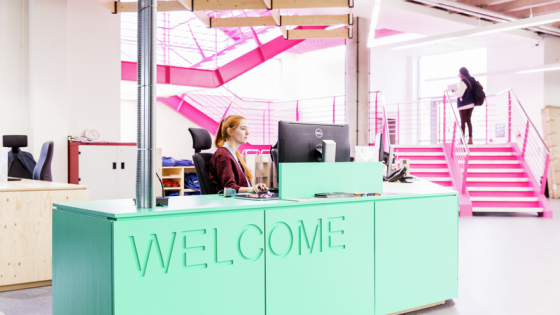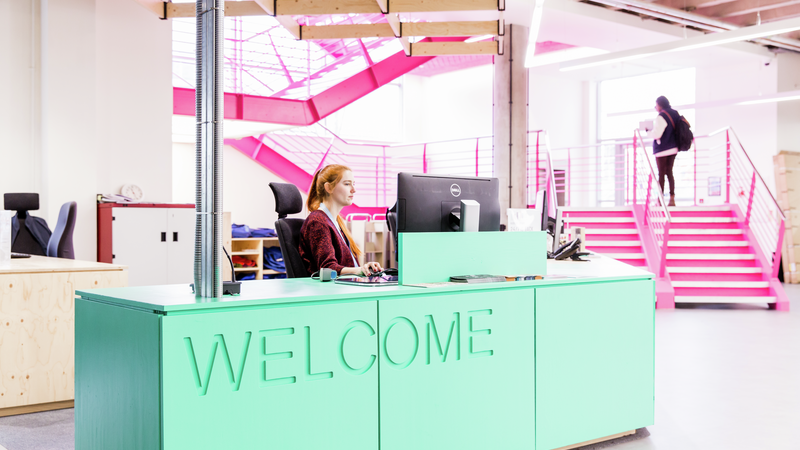 Staff at the Welcome Desk will be able to offer information and guidance on student services as well as providing library enquiries. Staff will be able to signpost you to the right areas and provide contact details for you to access services but will not be able to make appointments on your behalf.
The Welcome Desk is on the ground floor of  Harrow Library and is staffed during term time:
9am – 6pm from Monday to Thursday
9am – 5pm on Fridays
10am – 5pm on Saturday and Sunday.
For opening hours outside of term please check the Harrow Library page. 
Services available
Library services
Student Advice
Student Funding
International Student Advice
Counselling
Student Health
Disability Learning Support
Pastoral Care and Chaplaincy Support
Confidentially
A confidential phone will be set up for students who do not wish to disclose information to staff on the desk.
Appointments
Confidential one-to-one meetings for some services will continue to be held in E-Block, ground floor rooms. Appointments are scheduled for various times throughout the week, Monday to Friday.
Advice
Careers and Work Placement advice is located within the Creative Enterprise Centre in A Block. Book an appointment via Engage.
The Faculty Registry will continue to open on the following days and times:
Monday to Thursday, 12pm – 2pm, and 4pm –5pm
Fridays during term time, 12pm – 2pm
Out of term-times are Monday to Friday, 12pm – 2pm