Apply by 23 February to join Cycle 2 of our award-winning Career Mentoring Scheme which runs from April until October.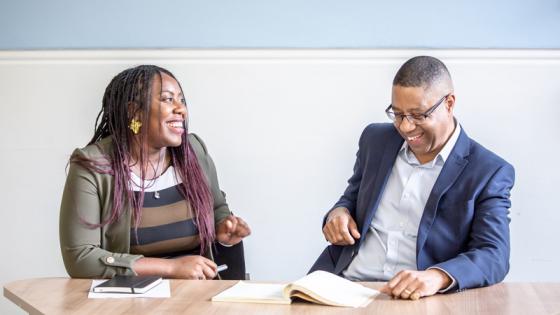 Our committed mentors can help you find your feet, ensuring you have the confidence to take your next steps to a successful future career.
How will you benefit from taking part?
This is a fantastic opportunity for you to be matched with an experienced industry professional to gain skills, advice and knowledge about the world of work. Having a mentor can help you:
develop a solid foundation of skills to launch or further your career

understand the professional world of the sector you have chosen or wish to enter

reflect on your existing experience and motivate you to reach your potential

grow your network of contacts
All our mentors are experienced professionals who work in a variety of roles and industries. They can help you to reach your personal and professional goals and objectives by providing you with realistic advice, support and opportunities to learn from their experiences.
Examples of industries that our mentors come from include:
Accountancy, Banking and Finance

Architecture, Property and Construction

Business and Finance

Charity, Voluntary and Non-Profits

Civil Service and Government

Computing and Information Technology

Education and Teaching

Health and Social Care

Law and Legal Services

Marketing, Advertising and PR

Media and Publishing

Sciences and Research 
What are the commitments?
To take part, you will need to be able to commit to a minimum of five mentoring sessions over the six-month period between April and October. These sessions can take place at your mentors' workplace – although sessions can also be arranged via telephone or Skype, especially if you are based internationally or matched with an international mentor.
How can you apply?
The application process involves an online form submitted through Engage, and if successful, attending a group interview and training session which will take place in March.
Applications for Cycle 2 (April - October) are now open and close at midnight on 23 February.
We hope you make the most of this opportunity and feel inspired to develop your career!
Find out more about our Career Mentoring Schemes or contact us at [email protected].