The University of Westminster offers the chance to join its award winning mentoring scheme, which aims to connect students with professionals for a long term mentoring relationship.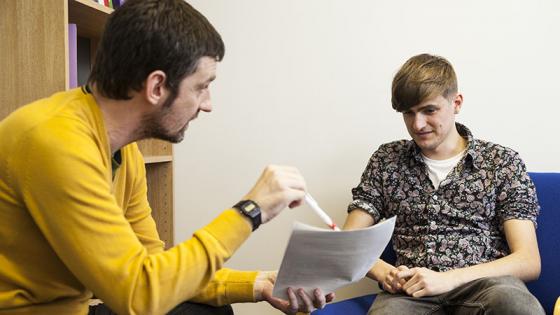 Our committed mentors can help you find your feet, ensuring you have the confidence to take your next steps to a successful future.
Why apply?
Our mentors can provide a wealth of knowledge, sharing their years of experience and wisdom to make sure your journey ahead goes smoothly. We are fortunate to have a diverse pool of experienced alumni who are all established in their chosen fields and work for leading employers such as Al Jazeera, Google, PricewaterhouseCoopers, Universal Music and Urbanist Architecture.
Having a mentor can help you:
Develop a solid foundation of skills to launch or further your career
Understand the professional world of the sector you have chosen or wish to enter
Reflect on your existing experience and motivate you to reach your potential
Grow your network of contacts
To take advantage of the mentoring scheme, you will need to be able to commit to a minimum of five sessions over a six month period (between November and June).This is usually at a mentors' workplace – although sessions can also be arranged via Skype.
Applications close on 5 October. Apply now.
'Ask a Mentor' service
If you can't commit to the six month programme, but would appreciate having a one-off conversation with an experienced professional in your sector of interest, you can still benefit from our 'Ask a Mentor' service.
Further information about these opportunities can be found on our mentoring page or by contacting us at [email protected]. We hope you make the most of these resources, and feel inspired to develop your career.