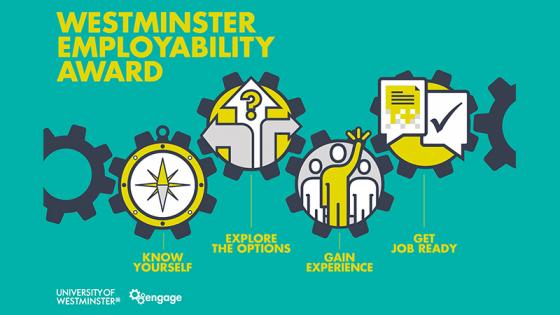 Over 1,000 students have signed up to the Westminster Employability Award.  It's not too late for you to join and boost your employability prospects.
Watch our video to find out how the Award has helped students to get job-ready and helped some of them secure internships at big companies such as Goldman Sachs. 
Please note that if you are graduating in 2019, you have until 1 May 2019 to complete the Award
Also, just a handy reminder that any previous eligible activities are backdated to September 2016, so if you have already attended appointments and events, you would have gained points towards the Award.
Log in now to see how many points you might have already collected. 
For more information, visit our website and register to participate.
We have also put together a series of Skills Academy events to help you with your job searching, CV, cover letter, interview preparation and more.
If you have any questions related to the Award, please email [email protected] or ask us a question through Engage.