The University of Westminster is proud to announce the brand new XRLab facilities for students starting in October 2018.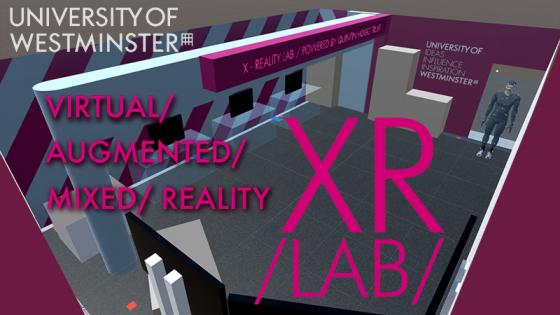 These Digital Innovation Hubs will offer modern development and showcase environments for Virtual Reality, Augmented Reality, Mixed Reality and 360 Filming work for students, lecturers, researchers, and industry partners. Working in conjunction with the Emerging Media Space at Harrow, the University is proud to offer expertise and workflow support in this rapidly developing field.
This coming Friday 21 September we are hosting an introduction session to the XRLab from 12.30-2.30pm in the Pavilion in the Cavendish campus. Please come along to speak with lecturers, technicians, and industry experts from the XR field.  If you are a new or existing student of any course, find how you can use this facility to create innovative and exciting final year projects, or just expand your skillset with the latest ideas in creative and cutting edge technology.
For more information on the introductory session please contact Jeff Ferguson: [email protected]
To view a live webcast of the XRLab Introduction, please go to the following link:
Live webcast of the XRLba Introduction