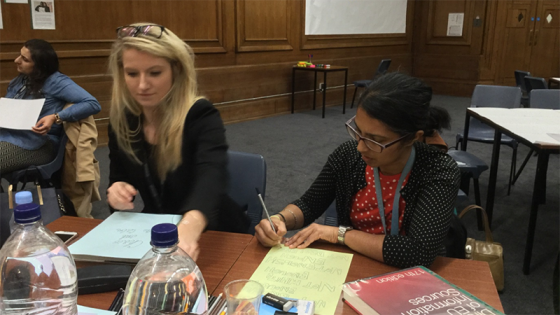 Male and female staff and students engaged in respectful and courageous conversations about their lived experiences of prejudice, bias, stigma, stereotype and discrimination. The organisers continue to receive positive feedback, with one participant pointing out benefits for the initiative as an intervention in other settings such as prisons, pupil referral units and clinical therapeutic environments.
Another participant related the experience to going on a journey of discovery, adding that she needed to dig deep at first and found out more about herself in the process.
The Human Library Project is a collaboration between Psychology, Libraries and Curriculum Support, and Corporate Social Responsibility. The first event was run in October 2015 in celebration of Black History Month. Since then, the project has developed into a consistent initiative with five Human Libraries carried out at the university.
The project recently attracted the attention of Ronni Abergel in Copenhagen, founder of the international Human Library movement, who praised the university on the work it is doing to improve tolerance among a diverse community. The project has also been commended by the Equalities Challenge Unit.
For details of forthcoming events, visit the Human Library web page.